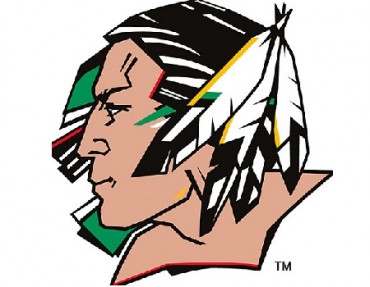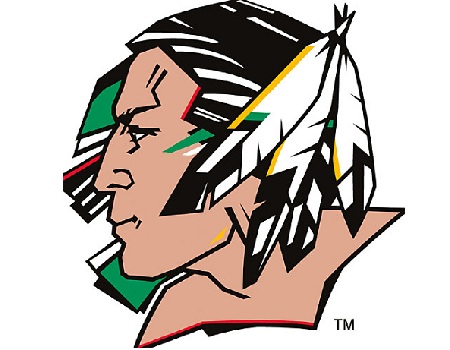 The nickname controversy in North Dakota has been steadily intensifying throughout 2012, but has now come to an apparent end after a statewide vote on the issue. The University of North Dakota's moniker, "the Fighting Sioux," will be retired per the wishes of 68% of voters.
The vote over this decade-long dispute was preceded by threats of sanctions from the NCAA, state laws both in favor of and opposing the nickname, lawsuits, and finally, the petition that prompted the vote itself.
At different times, the NCAA, the North Dakota State Legislature, the North Dakota State Supreme Court, the North Dakota State Board of Higher of Education, the UND Alumni Association and Foundation, The Spirit Lake Committee for Understanding and Respect, and the Standing Rock Tribal Council have all attempted to decide the fate of the university caught in the middle.
Traces of irony can be found in the present reality of the situation. Despite the complicated laboring of countless powerful bodies and institutions, the conclusion was decided based on the simplest of denominators: cost.
The cost of saving the nickname proved to be too high for the citizens of the state. For them, the debate didn't come down to the moral dilemma weighing declarations of "pride, honor and respect" vs. accusations of being "offensive and abusive". It came down to dollars and cents.
The overwrought controversy consumed $46,000 from the taxpayers. Tim O'Keefe, the UND Alumni Association and Foundation executive vice president and CEO, was once an ardent nickname supporter, but has since switched sides due to the strains that the battle has put on every party involved.
"This is a political matter with no celebration," O'Keefe told the Associated Press.
"Too many relationships have been tested by the debate, and we now need to come together to advance the tremendous growth and potential of UND as a world-class institution," O'Keefe said in a statement following the vote.
The university will gladly attempt to move on as something other than "the Sioux" for the first time since the 1930s. The controversy has taken its toll on the athletic department. It has been struggling to schedule and recruit due to the limitations of having the contentious nickname deemed "offensive and abusive" by the NCAA. However, the nickname supporters made it clear even before the vote that they won't rest until they are satisfied. They are in the process of collecting signatures for a November ballot to preserve the "Fighting Sioux" moniker by state constitutional amendment.
Prior to the vote, the nickname supporters thought that the vote would be close and were hopeful that it would swing in favor to protect the American principle of freedom of expression. Instead, democracy did them in.
Fix Contributor Blake Baxter is a student at Eureka College.
Click here to Like The College Fix on Facebook.
Like The College Fix on Facebook / Follow us on Twitter