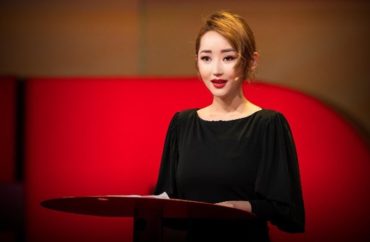 'We are literally going through a cultural revolution in America,' according to activist Yeonmi Park
A young North Korean defector who recently graduated from Columbia University has noted parallels between identity politics in American higher ed and the ideology of the repressive regime she escaped.
"They [at Columbia] say white people are privileged and guilty and oppressors," author and human rights activist Yeonmi Park told The New York Post in an interview published on Feb. 11.
"This is the tactic the North Korean regime used to divide people. In America it's the same idea of collective guilt. This is the ideology that drove North Korea to be what it is today — and we're putting it into young American minds."
The North Korean government divides its people into 51 classes based on whether they have "tainted" blood because their ancestors were landowners and thus "oppressive," Park told The Post.
"What an individual does doesn't matter," Park said. "It's all about your ancestors and the collective."
Park was born in Hyesan, North Korea, and was raised under the rule of then-Supreme Leader Kim Jong-il, The Post reported. She recalled hunting for cockroaches to forestall starvation, hearing her mother say that her family could be executed if she said the wrong thing, and seeing her father sentenced to hard labor for trading goods.
Park at age 13 began a journey of escape that took her through sexual slavery in China, refuge in South Korea, and an education in American privilege and leftist ideologies at Columbia University, according to The Post. She graduated in 2019 with a degree in human rights, became an American citizen last year, and lives in New York City.
"I never understood that not having a problem can be a problem," Park said of her Columbia classmates. "They need to make injustice out of thin air or a problem out of nowhere, because they haven't experienced anything like what other people are facing in the world."
Since graduation, Park has joined the board of the nonprofit Human Rights Foundation, according to The Post. She also started her own YouTube channel, "Voice of North Korea," where she describes life under the authoritarian regime she escaped.
Her first book, "In Order to Live: A North Korean Girl's Journey to Freedom," was published by Penguin Random House in 2016.
Park's new book 'sounds the alarm' on 'authoritarian tendencies' in American culture, higher ed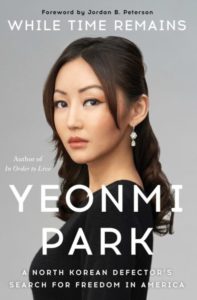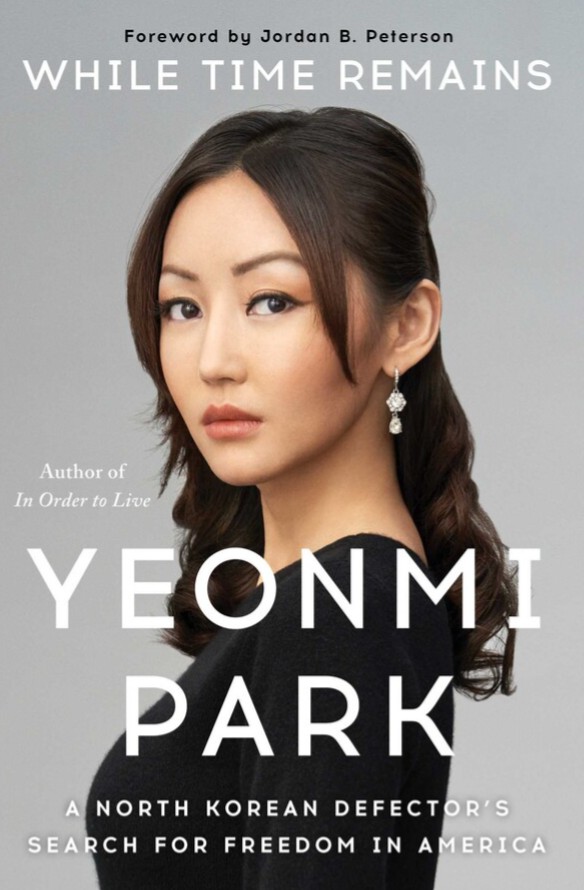 Park's second book, "While Time Remains," released on Feb. 14, "sounds the alarm for Americans by highlighting the dangerous hypocrisies, mob tactics, and authoritarian tendencies that speak in the name of wokeness and social justice," according to publisher Simon & Schuster.
"No one is spared in her eye-opening account, including the elites who claim to care for the poor and working classes but turn their backs on anyone who dares to think independently."
Jordan Peterson, who interviewed Park on his podcast last year, wrote the "Forward" to the new book.
Park intends her new book to serve as a call for Americans to reject pernicious ideologies masked as "equity," she told The Post.
"I really don't think that we have that much time left," Park told the paper. "Already all our mainstream institutions have the same ideology that North Korea has: socialism, collectivism and equity. We are literally going through a cultural revolution in America. When we realize it, it might be too late."
MORE: Columbia University receives $5 million to develop 'Racial Justice and Abolition Democracy' curriculum
IMAGES: Simon & Schuster/Photograph @TED
Like The College Fix on Facebook / Follow us on Twitter