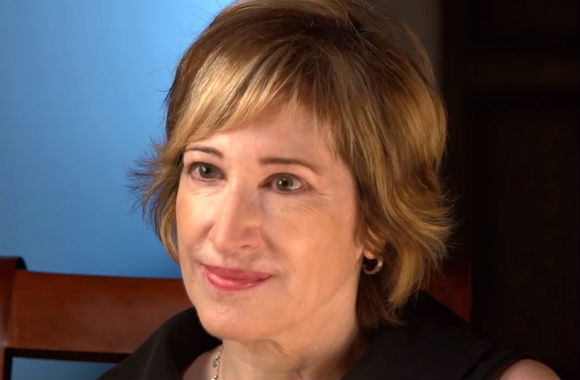 Even when she beat a Title IX charge, a 'civility' charge was next
If reincarnation is true, Laura Kipnis will keep coming back as a Title IX complaint respondent.
The controversial Northwestern University film studies professor who decried "sexual paranoia" on campus in a 2015 essay – and promptly got slapped with a two-month Title IX "inquisition" – has not only been hit with new Title IX inquisitions stemming from her writing, but even her designated "support person" was the subject of a complaint.
The incredible new details come courtesy of a New Yorker feature by Jeannie Suk Gersen, the Harvard Law professor and fellow skeptic of the Title IX-industrial complex:
Back in 2015, the first investigation of Kipnis immediately triggered several other complaints. A professor whom Kipnis brought to her interview as her "support person" also had a Title IX retaliation complaint filed against him, after he spoke to the faculty senate about his concerns that the Kipnis investigation threatened academic freedom. An additional Title IX complaint at the same time also accused Kipnis of "involvement in and/or approval of" the faculty support person's statement to the faculty senate. (Both of those complaints were eventually dropped.)
The newest complaint against Kipnis, investigated just this summer, stems from her new book "Unwanted Advances," a deeply researched look into a troubling Northwestern investigation against a professor who allegedly sexually assaulted two students but she believes was wrongly accused.
Days before Kipnis was sued by one of those students, who was not named in her book but claims she could be identified, the plaintiff joined with five other Northwestern students and four professors to say "Unwanted Advances" itself violates federal law.
What's the evidence for this in the book? Kipnis called herself "a little dangerous" and asked "what do I have to lose" since Northwestern tried to shut her up in 2015 (evidently she wasn't paranoid enough).
Oh, and she said "I love that" in a Facebook post that quoted a reviewer who said Kipnis was not "the sort of enemy you'd want to … help create."
MORE: Professor broke the law by writing book on 'sexual paranoia,' students claim
Yes, you can get brought up on Title IX complaints for writing a book that's critical of Title IX procedures. https://t.co/BN7GqMy86J

— laura kipnis (@laurakipnis) September 20, 2017
One month and "at least eighty written questions" later, Kipnis had once again beaten a Title IX investigation, and she didn't even observe the requested (but not required) confidentiality of the proceeding.
But the goons who run Northwestern then threatened to bring new charges against her, the most craven yet. Gersen writes:
Northwestern's decision letter did suggest, however, that the dean of Kipnis's school might still choose to sanction her for possible violations of the university's policy on "civility and mutual respect." The evidence: her statements after the book's publication, in e-mails, on social media, and in talks, in which she questioned the veracity and reliability of the graduate student's account and hoped that "the book will cause a bit of a shit storm." The university said that these "behaviors could be interpreted as demeaning and/or intimidating."
While Kipnis eventually beat this BS charge too, it's a real threat across academia. Gersen mentions a University of Utah professor, Nicholas Wolfinger, whose heated disputes with female colleagues led to a spurious Title IX investigation that died and birthed a new inquisition:
[H]is dean still decided to impose an administrative reprimand and suspension for "unprofessional behavior," specifically with reference to his use of profanity and the "constant stream of insults that you direct at others, particularly those berating and belittling your colleagues." … It seems that the wish to knock off unlikable and ill-behaving colleagues can lead to illegitimate use of the Title IX process to punish them, even if there is no finding of responsibility.
Gersen shares another incident from California that's even more outrageous, and has more interviews about the new walking-on-eggshells attitude among professors to avoid Title IX investigations,  so you should read her full essay.
I wrote about using #TitleIX to punish disagreement, dissent, and people one dislikes: https://t.co/LHzcd99iNT @laurakipnis @NickWolfinger

— Jeannie Suk Gersen (@JeannieSuk) September 20, 2017
The Foundation for Individual Rights in Education, who has been a Kipnis ally from the start of her repeated inquisitions, asks the most pertinent legal question: Was the university required to investigate these BS allegations that criticizing a particular interpretation of Title IX enforcement itself violates Title IX?
A 2014 document from the Office for Civil Rights of the Department of Education … states that "a Title IX investigation is not discretionary." But that same document continues on to say that "the laws and regulations [the Office for Civil Rights] enforces protect students from prohibited discrimination and do not restrict the exercise of any expressive activities or speech protected under the U.S. Constitution."

A 2003 "Dear Colleague" letter from OCR —  explicitly reaffirmed in the 2014 document — also plainly states that "OCR's regulations are not intended to restrict the exercise of any expressive activities protected under the U.S. Constitution."

Therefore, it's clear that Northwestern was required to review the allegations against Kipnis. However, as soon as that review determined that the expression in question was protected by the First Amendment and the facts were not in dispute, there should have been no need for further investigation.
In other words: Northwestern is acting on its own, not in response to federal diktat. Perhaps one day it will face legal repercussions for its cavalier approach to academic freedom and due process.
MORE: 'Sexual paranoia' author sued by same student who filed Title IX complaint
IMAGE: ReasonTV
Like The College Fix on Facebook / Follow us on Twitter