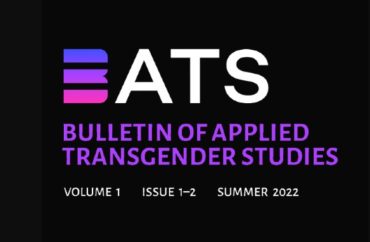 'There's nowhere to publish about the material realities of trans life, especially not open access,' editor says
Northwestern University launched a new academic journal focused on studying transgenderism.
The Bulletin of Applied Transgender Studies launched on June 13.
"There's nowhere to publish about the material realities of trans life, especially not open access," journal editor TJ Billard stated in the news release. "We have an important opportunity to change what the trans studies landscape looks like and set the publishing standard for other universities."
Billard is a communications professor at the Big Ten university and directs the Center for Applied Transgender Studies, a nonprofit independent of Northwestern. His center is a co-publisher on the journal.
Northwestern University Libraries will publish the transgender studies bulletin, the first academic journal published through the library.
Billard stated that the journal will help push back against "misinformation" around transgenderism.
"The kind of work we're doing is part of increasing trans representation in the academy and being available as a resource to the scholars doing this work," Billard stated.
MORE: Northwestern professor sentenced for murder of boyfriend
"It's also about the importance of rigorous and verified trans knowledge that can inform public policy right now," the professor stated. "As anti-transgender advocates peddling misinformation are trying to shape policy, it's our responsibility as academics to shape it in helpful ways."
The journal describes itself as "the leading venue for academic research addressing the social, cultural, and political issues facing transgender and gender minority communities across the globe."
The maiden edition includes two book reviews and several academic papers.
The editors of the bulletin elaborated further on its mission in an introductory essay.
"Trans studies could serve as an 'intellectual trading zone' for the full diversity of interested scholars (similarly archipelagated across disciplines) to produce new visions of trans life that center on shared empirical and pragmatic questions," they wrote.
The editors wrote that transgender studies could "make camp at the intersections of humanistic, social scientific, and biomedical inquiry, incorporating critical and empirical methods from a variety of disciplines to better account for trans materialities."
"Yet, it has chosen not to. We argue that this choice has been made at great cost to the field and the wider trans community," the authors, including Billard, wrote.
They called for more academic research into transgender issues and for growing the field in the midst of "anti-trans movements" which "continually threaten the welfare and life chances of trans people."
Against this backdrop, "we contend that transgender studies must recenter the material and open itself up to the empirical," the essay stated.
MORE: UNT student government wants 'transphobic' clubs banned
IMAGE: Northwestern University
Like The College Fix on Facebook / Follow us on Twitter