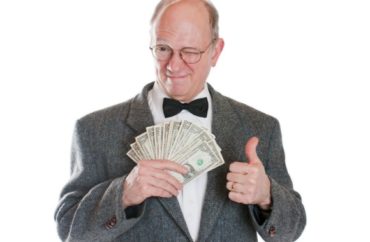 But the Department of Education is not currently investigating the donations
Northwestern University has received hundreds of millions of dollars in donations from the Middle Eastern country of Qatar and a controversial foundation that Qatar controls that has been accused of supporting terrorist activity.
But the Department of Education is not currently investigating the university, even though it is investigating other schools for foreign funding.
An education department official told The College Fix via email that Northwestern is not under investigation, but did not answer a follow-up explanation asking why.
The U.S Department of Education is now requiring all U.S. colleges and universities to disclose any foreign funding in an online portal.
"American students and taxpayers are entitled to transparency from schools that receive funding from foreign countries and individuals or their agents. This work is especially important because we know some institutions solicit and accept large sums of foreign funding from nations hostile to our national security and economic interests," Department of Education press secretary Angela Morabito told The College Fix.
The private university in Illinois has received over $340 million from the Qatar Foundation since 2012, according to the Clarion Project, which tracks threats from radical Islam and other extremist ideologies.
Clarion Project compiles its data from Department of Education records and other information publicly available, such as foundation reports.
MORE: CU Denver's troubling relationship with Qatar
The Clarion Project reported in June 2019 that the Qatar Foundation spends over $400 million per year giving money to universities such as Northwestern, Cornell and Georgetown.
An analyst for the Clarion Project warned that the country is trying to use its money to change American opinions.
Alex VanNess argued in June 2019 that "the government of Qatar has engaged in an extensive influence operation on American campuses," for years, according to an 2019 report on the country's influence on college campuses.
It's also come under fire for its ties to radical Islamic ideology.
"Qatar Foundation's Education City project has reportedly hosted clerics known for promoting jihadist ideology" the Center for Security Policy reported in 2017.
The university's journalism school has also paired with Qatari state-run news outlet, Al-Jazeera. The media outlet has been accused of anti-semitism and has faced accusations of being too close to Al-Qaeda.
Qatar's relationship with Northwestern includes funding work by professors of the university, including Justin Martin, a journalism professor at the Northwestern-Qatar campus. Martin received $1.4 million from the Qatar National Research Fund, an arm of the Qatari government, to study media in the Middle East.
Professor Martin has vocally supported the "Boycott, Divestment and Sanctions" movement against Israel.
In an email to The College Fix Martin denied a conflict of interest, saying that "all research grants are disclosed" and "faculty don't receive any funds," but never addressed whether his viewpoints may be influenced by Qatari funding for his studies.
Martin previously tweeted in support of Qatar funding "Boycott, Divestment, and Sanctions" movements on campus and tweeted on September 11, 2019: "Happy 9/11 more than 8,441 civilians died in Yemen this year helped by US arms dealt to Saudi Arabia & UAE. The US is complicit in far more terror than it has ever suffered."
Happy 9/11 more than 8,441 civilians died in Yemen this year helped by US arms dealt to Saudi Arabia & UAE. The US is complicit in far more terror than it has ever suffered

— Justin D. Martin (@Justin_D_Martin) September 11, 2019
The university did not respond to several requests for comment.
Congressional probe
The issue of Qatar-based funding of American universities extends wider than Northwestern.
The Clarion Project estimated that between 2013 to 2017 there is a $997 million discrepancy between what was reported and what universities received from foreign countries, with Qatar being one of the largest donors.
Formerly, schools were only required to disclose foreign gifts totaling over $250,000, but this was rarely done by the universities or enforced by the Department of Education. Qatar for instance has also made large donations to Texas A&M, Virginia Commonwealth University, Cornell, Carnegie Mellon, and Georgetown, according to the Clarion Project.
Recently, three Congressional Republicans called on six universities including Harvard and the University of Chicago to fully disclose foreign funding the schools have received from countries including Qatar, China, Saudi Arabia, Iran and Russia.
The relationship between the Qatar Foundation and Northwestern faced a conflict in February when Northwestern cancelled a concert at its campus in Qatar.
Northwestern cited security concerns but the Qatar Foundation disputed that claim, saying that it was due to the band's lead singer's lesbianism, according to the Daily Northwestern.
MORE: Universities begin to respond to congressional oversight of foreign funding
IMAGE: Sean Locke Photography / Shutterstock.com
Like The College Fix on Facebook / Follow us on Twitter