Revolutionary paint brought about … 'socially toxic' attitudes?
Thanks to a $1.2 million government grant, Norway's University of Bergen is looking into how white paint has contributed to white supremacy around the world.
The U. Bergen study, called "NorWhite," focuses on whether the Norwegian-developed paint pigment titanium dioxide white helped advance white "as a superior color," Fox News reports.
Although Norway isn't a colonial power in the tradition of Spain, England or Portugal, NorWhite shows "how the country has played a globally leading role" in making white a preferable hue.
The study examines the titanium white pigment via "historical, aesthetic, and critical lenses."
Whiteness, it states, typically "is understood as cultural and visual structures of privilege," but NorWhite offers "a distinctively different battleground for politics of whiteness in art and architecture."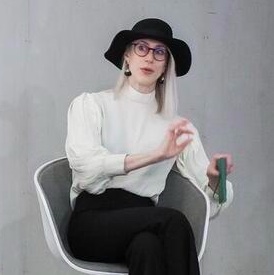 A December announcement for NorWhite study fellowships noted the research will inquire whether titanium white "not only led to an aesthetic desire for white surfaces, but was also connected to racist attitudes."
MORE: Vanderbilt prof delivers 'Dying of Whiteness' lecture
"The appointed scholar will investigate how representations of national identity are linked to art, architecture, and visual culture from 1850 to the present, with an emphasis on recent art history (1850 – today)," the announcement reads. "Relevant topics can be national identity building, industrialization, modernization, aesthetics and technology, color theory (white color), and postcolonial theory."
NorWhite is funded by the Research Council of Norway, along with the companies Titania A/S and Kronos Titan which mine titanium and produce the titanium white pigment respectively.
The University of Bergen's Ingrid Halland (pictured), a professor in the Department of Linguistic, Literary and Aesthetic Studies, is leading the study. According to her faculty page, Halland teaches courses on architecture history/theory and contemporary art theory.
Halland recently co-authored the paper "'With-On' White: Inconspicuous Modernity with and on Aesthetic Surfaces, 1910–1950," which notes that while the titanium white pigment "revolutionized the color industry by bringing onto the market a pure white, nontoxic paint," it also "created conditions for the emergence of attitudes toward color that could be said to be socially toxic." Various interpretations of "whiteness" and racism follow.
MORE: The latest malady attributed to those of pale hue: 'deflective whiteness'
IMAGES: fongbeerredhot/Shutterstock.com; U. Bergen screencap
Like The College Fix on Facebook / Follow us on Twitter