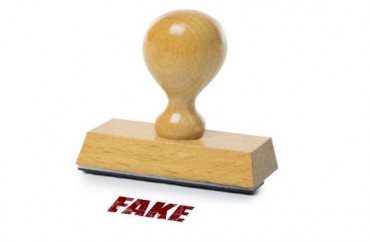 Police at the University of Michigan have determined that a "noose" discovered by a pair of University Hospital employees was neither a noose nor a hate crime.
The "noose" actually was a fishing knot; an employee on break was practicing tying the so-called "Uni Knot" for just that activity, according to MLive.com. 
The Michigan Daily had definitively referred to the knot as a "noose" in its June 21 story, and noted Michigan Medicine CEO Marschall Runge took "immediate action" in investigating it as "an act of discrimination and a criminal act of ethnic intimidation."
Runge claimed the knot was an "act of hate [which] violates all of the values that we hold dear and will not be tolerated."
UM's Human Resources, the Office of Counseling and Workplace Resilience (what?) and the Office for Health Equity and Inclusion all were made available to those who may have been affected by the knot.
After the histrionics died down, the employee responsible for the knot came forward to explain the situation.
"It was a case of (the rope) getting moved by several different people," Division of Public Safety and Security Director of Strategic Communications Heather Young said, who added "there was no evidence to indicate that a crime, motivated by bias, had been committed."
An investigation by UM's Division of Public Safety and Security concluded spool rope used for medical procedures was being used by a person on a break to practice tying [the] "Uni Knot" […] After the spool was returned to the storage area, the knot was still in place and discovered the following day by an employee.

The rope is typically used for traction after surgical procedures, DPSS['s] Young said. The loose end of the rope was tied in the knot while still connected to the spool, Young noted …

If relevant new information comes forward, the case will be reopened, UM police noted.
Runge didn't appear assuaged by the investigation. In an email to the Michigan Medicine community, he wrote "Our community came together to support each other, reaffirmed our stance against hate, and began having open dialogues about this incident and ways to make our community more inclusive.
"We continue to stand strong as we make it clear to all that this organization — its leaders, faculty, staff and learners — fiercely values and defends equality, inclusiveness, respect and dignity for all, and the elimination of discrimination and intimidation in all forms."
Read the MLive.com and Michigan Daily articles.
MORE: 'Noose' turns out to be lost shoelace at Michigan State
MORE: 'Noose' delusion rocks on at the University of Delaware
IMAGE: Shutterstock.com
Like The College Fix on Facebook / Follow us on Twitter