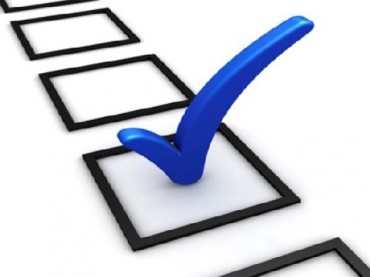 Experts identified drawbacks to 'banning the box' to indicate criminal background
Asking college applicants about their criminal history can have mixed results for colleges looking to reduce racial bias, experts say.
Though higher education experts recommend colleges refrain from asking applicants about their criminal history to avoid bias, some scholars suggest the policy may backfire because admissions officials might falsely assume applicants of color have a criminal record.
"Higher education institutions should refrain from collecting and using criminal justice information in the admissions process," according to a document recently published by the U.S. Department of Education titled "Beyond the Box 2023."
The College Fix contacted the Department of Education for comment; a representative referred The Fix back to the Beyond the Box publication.
The federal document recommends – but does not require – that colleges adopt the "Beyond the Box" or "Ban the Box," policy, which means omitting the application box in which prospective college students are asked about their criminal history.
The guidance, published in April, pointed out that the Common Application, "used by more than 900 colleges, removed the criminal justice history question from the common portion of the common application, thereby banning the box that had to be checked on the application."
Sonja Starr, a University of Chicago Law School professor, told The College Fix she thinks colleges should embrace "Ban the Box" to help the formerly incarcerated "rebuild their lives after they have served their debt to society."
However, in a June 2016 study, Professor Starr and Amanda Agan, an economist at Rutgers University, wrote that withholding of information about criminal records from employers may unintentionally promote racial discrimination.
In other words, without evidence for or against a criminal history, "employers may make assumptions about criminality based on the applicant's race," according to the study's abstract.
Though colleges' incentives differ, racial discrimination is "a risk to be alert to," Starr emailed The Fix.
"It's possible we could see something similar happen [as did in hiring processes] as universities ban the box, but it isn't at all obvious," she said.
Economists Jennifer Doleac of Texas A&M University and Benjamin Hansen of the University of Oregon made similar point in a July 2016 paper titled "The Unintended Consequences of 'Ban the Box': Statistical Discrimination and Employment Outcomes When Criminal Histories Are Hidden."
"Their goal is to improve employment outcomes for those with criminal records, with a secondary goal of reducing racial disparities in employment," the paper argued. "However, removing criminal history information could increase statistical discrimination against demographic groups that include more ex-offenders."
But the recently released federal document argues for avoiding asking about criminal histories, stating "education has been shown to reduce recidivism by 48 percent."
"American postsecondary institutions can provide programs that are inclusive to formerly incarcerated students and recognize the important role such institutions play in paving the way for system-involved students to achieve their educational and career goals," it stated.
The success of law-abiding students must be considered, too, according to some lawmakers.
"I certainly understand that we don't want to say, 'you did some bad things in the past and you don't get to participate,'" Delaware Republican state Senator Colin Bonini told Delaware Public Media in 2022 when his state was passing a Ban the Box measure in higher education. "But I think schools should have that information prior to making an admissions decision," he said.
MORE: Private prison college promises open debate and inquiry
IMAGE: League of Women Voters / Flickr
Like The College Fix on Facebook / Follow us on Twitter