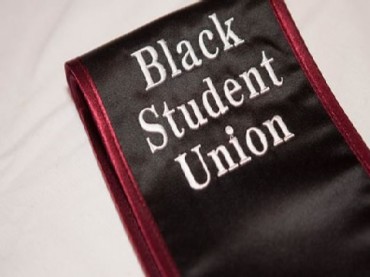 It's "privilege" when a campus has so many activities to choose from that students don't show up for preachy liberal programming.
That's according to columnist Mysia Anderson, writing in The Stanford Daily that a photo shoot titled "Different Shades of Beauty" drew far more people than earlier events in the "Black Women" series on poetry and academia:
Black Women in Academia had co-sponsorship from over ten campus organizations and was aggressively publicized to draw crowds to the brilliant lineup of scholars sacrificing their Sunday afternoon to enrich students. The Black Student Union (BSU) has over 80 members, but even its members' attendance was so low that the BSU could not fill up one full row.
So the new racism is "over-programming"?
Events centered around marginalized identities, uncomfortable issues or causes that one can tune out while on Stanford's manicured campus will be sparsely attended. …

Students are inundated by so many events that they start to lose value. It doesn't matter what the great cause is–unless there is the possibility of a new profile picture with a well-know person, count on the same people who always come to the events to be there. …

The over-programming followed by disappointing audience sizes is yet another indicator of Stanford's privilege. The events with substance that have maybe ten people in the room with a lecturer whose honorarium will not break the bank could be the place for generative learning and nuance. There will be no drama, no getting there early to snag good seats and one can ask the question about white privilege, intersectionality, black feminism and activism that one could not ask in a room full of people.
Wow, how is it that students aren't beating down the door to attend these great events?
Anderson's answer to the problem seems to be: Stop trying to convince Stanford students to attend these lame events and reach out to "communities right next door."
Don't cut off those student activity fees, though, just because students themselves don't care about these snoozefests.
Like The College Fix on Facebook / Follow us on Twitter