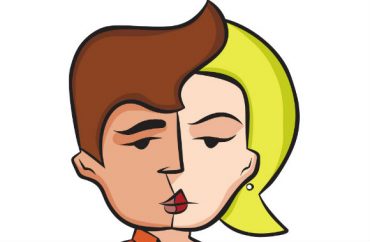 Earlier this month, The New York Times ran an op-ed by a Barnard College English professor who took a swipe at folks — namely, conservatives — who seek to "undermine" the gender transitions of young people.
Prof. Jennifer Finney Boylan claims that Rapid Onset Gender Dysphoria, the notion that gender transitioning is a "product of social pressure," is a "spurious term" and a "bogus new diagnosis."
As noted by National Review, Boylan specifically criticizes Abigail Shrier, who wrote about ROGD in the Wall Street Journal a few days before Boylan's article. Shrier cited research by Lisa Littman, M.D. in her piece; last year Dr. Littman told National Review that
[t]he decision to make a medical transition is a difficult one and people need accurate information about risks, benefits and alternatives […] When activists shut down gender dysphoria research about potential risks and contraindications of transition, they are depriving the transgender community of their right to receive accurate information.
Kenneth Zucker, a psychologist and sexologist with "over 40 years' clinical and research experience in the area of childhood gender dysphoria," agrees with Littman, and wrote a letter to the Times to rebut Boylan. But the paper refused to publish it.
His letter in full reads:
Boylan's OP-ED piece (It's Not a Teenage Fad. It's Life, January 9, 2019) takes aim at what she calls "a bogus new diagnosis — Rapid Onset Gender Dysphoria" (ROGD). She argues that the "inventors" of this "spurious term" claim that ROGD is not a "real trans identity," but something else and that ROGD is not a "clinical term" but a "political one."

As a clinician and researcher in the field of gender dysphoria, I disagree with Boylan's perspective. ROGD is a provisional label that has been used to characterize a new subgroup of adolescents, mainly biological females, who appear to have a developmental history leading to gender dysphoria that has not been previously described. They are as likely to meet the DSM-5 criteria for Gender Dysphoria as adolescents who have a more traditional gender developmental pathway leading to this mental health diagnosis.

I see these youth all the time now in my clinical practice. Rather than trying to shut down continued exploration of the subjective experience of these youth, ROGD needs to be studied further by gender dysphoria specialists in order to develop best-practice guidelines.
Readers of The College Fix may remember Zucker; last October The Fix reported on the "very large" $586,000 payout he received from the Centre for Addiction and Mental Health, Canada's largest mental-health center, amid accusations he had been engaging in "conversion therapy."
As National Review reported, Zucker's approach is "informed by decades of case-by-case clinical practice and a small but substantial body of research […] suggesting that over two-thirds of children with gender dysphoria will realign with their birth sex by the end of adolescence if they have not been exposed to transition-based treatments."
For her part, Dr. Littman has faced her own tribulations. Last summer she was censored by Brown University when it removed a story citing her research on gender dysphoria.
MORE: Dr. who says 'be comfortable' with your biological sex gets libel settlement
MORE: Parents protest plan by pediatricians to rush sex-change surgery
IMAGE: Daren Woodward / Shutterstock.com
Like The College Fix on Facebook / Follow us on Twitter