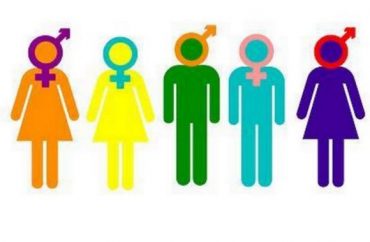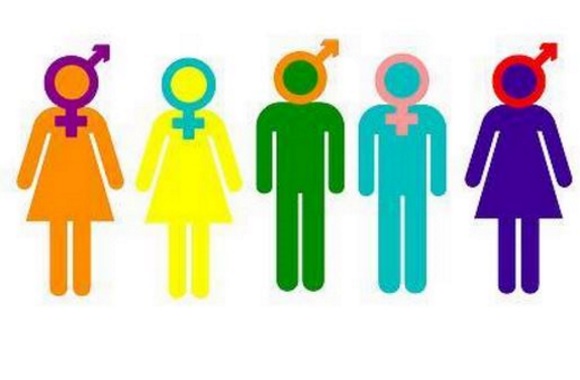 $586,000 payout is 'very large by Canadian standards'
Kenneth Zucker ran a gender-identity clinic at Toronto's Centre for Addiction and Mental Health, the largest mental-health center in Canada.
The University of Toronto professor's practice ran against the fashionable grain, encouraging gender-confused young people to be "comfortable" with their biological sex rather than pumping them with hormones and mutilating their bodies.
This led to false accusations that the gender-dysphoria specialist and editor-in-chief of the Archives of Sexual Behavior was practicing "conversion therapy," and the allegations led to an external review by his employer. The center published some of these accusations, accusing Zucker of calling a transgender patient a "hairy little vermin," and it shut down his clinic.
After three years of lawyer-ordered silence, Zucker has received a $586,000 legal settlement with the center for defaming him in the review and firing him. It's broken down by $400,000 in general damages, $11,000 in pre-judgment interest and $175,000 "as a contribution" toward his legal costs.
The center was also required to make a public apology to him, which said its review was intended to "identify best practices and determine how CAMH can best serve children and adolescents with gender dysphoria and their families."
The center said the review "was not intended to examine Dr. Zucker's behaviour or specific clinical practices," and it specifically called the "hairy little vermin" claim "untrue." The report "contained some errors about Dr. Zucker's clinical practice and interactions with patients" and was publicly released without review or comment by Zucker. The center "apologizes without reservation" to him.
It defended the closure of the clinic to his university newspaper The Varsity, saying it was "not meeting the needs of gender expansive and trans children and their families."
Zucker calls his approach "developmentally informed therapy," and he distinguishes gender dysphoria from identification as transgender. He told The Varsity the hostility his approach has generated proves the "authoritarian scene we are creating" around controversial research. (Zucker also settled a legal complaint against the newspaper over its reporting on him last year.)
Zucker's lawyer told National Review the settlement with the center was "very large by Canadian standards for a defamation case," and that it affirmed "not only his treatment approach but his professional reputation as a world leader in his field."
MORE: Sex researcher's article pulled from feminist website: not 'inclusive'
Might be behind a paywall:https://t.co/voYZcrl81v

— Ken Zucker (@ZUCKERKJ) October 25, 2018
Two-thirds revert back to identifying with their sex?
It's not clear what the center's external review, which it took down in 2016, actually said about Zucker's practice. The Varsity reported that it said he practiced conversion therapy on transgender patients.
But The Canadian Press reported that the independent reviewers weren't able to corroborate that the clinic was practicing conversion therapy, instead claiming that it "focused on intensive assessment and treatment in lieu of more modern approaches."
Zucker told the Press that his method involves the patient forming "stronger friendships with same-sex peers" and "play therapy, where one can understand better a child's internal world and why they might feel that it's better to be of the other gender." He supports gender transition if their confusion persists into adolescence, but medical treatments should only start after childhood.
National Review has the deepest dive into Zucker's practice, the botched review and criticisms of his approach. It notes that he helped shape the current definition of gender dysphoria in the Diagnostic and Statistical Manual of Mental Disorders.
The reviewers who assessed his work for the center had "little experience in childhood gender issues," however, and more than 500 clinicians and researchers in his field protested his dismissal from the clinic and said he made an "outstanding" contribution to research.
His approach is "informed by decades of case-by-case clinical practice and a small but substantial body of research — in an uncertain and under-researched area — suggesting that over two-thirds of children with gender dysphoria will realign with their birth sex by the end of adolescence if they have not been exposed to transition-based treatments."
Activists are taking advantage of other amateurs on the subject of gender dysphoria, however, pushing "gender affirmation" as the only legitimate treatment:
For example, the American Academy of Pediatrics recently released a policy statement whose lead author is Dr. Jason Rafferty, who, according to the PubMed database, has no published papers on gender issues other than policy statements. Yet the statement — backed by activists and approved by a committee of 24 pediatricians and a maximum of twelve AAP board members (according to an AAP insider), and intended for use by the 67,000 member pediatricians — recommended a strikingly simplistic, one-size-fits-all gender-affirming approach for "transgender" youth.
"Conversion therapy" is also how many amateurs describe treatments that don't rush into "permanent medical and social conversion and instead seek to resolve root causes of gender dysphoria in children," National Review says. The more accurate "conversion" is medical intervention to change a child's sex.
The hostility toward Zucker is similar to that against Brown University's Lisa Littman, whose research on "rapid-onset gender dysmorphia" found that "social and peer contagion" is a possible explanation for the sudden adoption of gender dysmorphia throughout a peer group.
Littman's research flipped the historical trend of predominantly males suffering from this condition, finding "a surge in incidence in girls in a startlingly short period of time," National Review says.
Brown University removed a news article highlighting Littman's research in response to "community members" who thought it could be "used to discredit efforts to support transgender youth and invalidate" their perspectives. It did not attempt to challenge the findings of the behavioral and social sciences professor, but claimed that the university still stood for "free inquiry and scholarly debate."
Readers may remember that Brown offered a "safe space" for students, complete with videos of puppies, to avoid a scholarly debate about sexual assault.
Read the National Review, Press and Varsity reports.
MORE: Brown censors study on 'social and peer contagion' of trans identity
Like The College Fix on Facebook / Follow us on Twitter