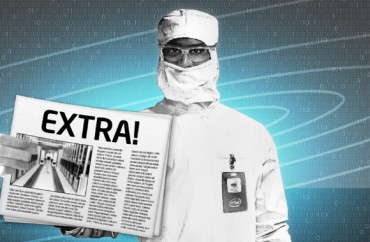 Resigned after claiming veteran's tattoo was Nazi symbol
New York University's journalism institute is hiring a former New Yorker fact checker to teach a class on reporting on the far right in America.
The only issue? She resigned from The New Yorker after falsely accusing an Immigration and Customs Enforcement agent of having a Nazi tattoo, The Wrap reports.
In June of last year, Talia Lavin tweeted several photos implying that an ICE agent's tattoo was a Nazi symbol. In reality, the agent's tattoo was a symbol of his platoon from when he fought in Afghanistan, The Cut reported.
Lavin deleted the tweets and explained that she thought the symbol looked like an Iron Cross. She also claimed that she did not start the rumor, but rather ran with an accusation made by other Twitter users.
She resigned from her job less than a week later, and reported receiving threats.
"I think conservative media sunk their teeth into the story because it was everything they hate," she told The Cut.
"The New Yorker has just learned that a staff member erroneously made a derogatory assumption about ICE agent Justin Gaertner's tattoo. The personal social-media accounts of staff members do not represent the magazine, and we in no way share the viewpoint expressed in this tweet," a spokesperson for the magazine told National Review.
The New Yorker also apologized the tweet.
NYU described Lavin as a leader in studying "far-right extremism and social justice," according to The Wrap. After her resignation from The New Yorker, Lavin was hired by the left-wing group Media Matters for America, where she focused on "far right extremism." However, Lavin's experience at MMA and The New Yorker are not mentioned in her NYU biography.
One journalism student did express consternation at Lavin's hiring.
"I sympathize with Lavin's politics, but I don't know why someone who had to quit their journalism job for falsely implying someone is a Nazi should be teaching at NYU," the student said.
Read the full report from The Wrap. 
MORE: Lauren Duca to teach course on feminist journalism
IMAGE: studiostoks / Shutterstock.com
Like The College Fix on Facebook / Follow us on Twitter