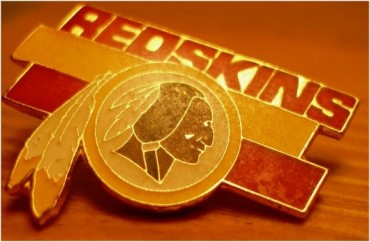 The elite Sidwell Friends School, the institution from which Malia Obama just graduated and where the younger Obama, Sasha, is still enrolled, will ban any clothing with "Redskins" on it this coming school year.
Head of School Bryan Garman says the ban came about partly due to "some prodding" by the school student government, but the administration "fully supports" the idea.
"Our student government passed a resolution stating that the mascot of the District's National Football League team is offensive and antithetical to the values of the community," Garman writes.
In April, the student government at the elite private school noted that the dress code's stipulation that "children may not wear clothing with messages or images on clothing that conflict with the School's values" should extend to Washington's NFL team, whose name is widely considered to be a derogatory term for Native Americans.

MORE: Your name is offensive, don't use it in our stadium

"Thus, we have reached the consensus that Washington Football Team apparel (i.e. clothing with the team's logo or official name, as long as it contains the word 'Redskins') is in direct violation of our dress code, and should be enforced like any other violation," the students' resolution reads.

Sidwell has a fairly casual dress code, though the resolution also states that the school's affiliation with the Quaker movement "compel[s] us to amplify the voices of the Native American community."
The resolution says the school is not "forcing [the policy] down the throats" of Sidwell students, but that the "spirit of its message" is to "enforce a culture of respect for minority voices."
Apparently that "respect" ignores the fact that 9 out of 10 Native Americans are not offended by "Redskins."
Not to mention, 7 of 10 Natives say the term is not "disrespectful," and 8 of 10 said they "would not be offended if a non-native called them th[e] name."
MORE: Redskins game violates campus policy because name is 'racist'
MORE: Law prof wants 'Redskins' deemed unlawful to say on air
Like The College Fix on Facebook / Follow us on Twitter
IMAGE: Stephen Train/Flickr