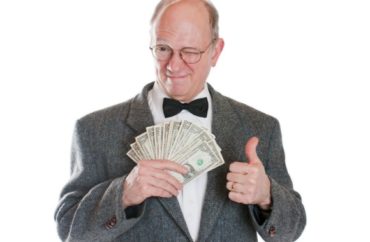 Not that 'Ben Sasse'
Because $25 million plus attorney's fees isn't daunting enough to pay, Oberlin College is taking on even more financial risk.
Found guilty of defaming and retaliating against a local bakery that enforced its anti-shoplifting policy without regard to race, and denied a new trial, the private Ohio college is rolling the dice on an appeal.
In a press release Tuesday, Oberlin's Board of Trustees announced it was hiring some of the most elite and expensive appellate lawyers in the country:
"The decision is grounded in the board's fiduciary responsibility to the College's long-term financial health," said Board Chairman Chris Canavan. Left standing, the verdict could also set a troubling precedent for those institutions, like Oberlin, that are committed to respecting free speech, he said.
While the college obviously doesn't say how much it's spending on an appeal, its recitation of its new lawyers' accomplishments make clear it's a substantial investment.
Ballard Spahr's Lee Levine and Seth Berlin, based in D.C., are two First Amendment veterans with six decades of experience between them, including arguments before the Supreme Court and many federal appeals courts. Berlin also teaches at Georgetown's law school.
They join appellate attorneys Benjamin Sassé and Irene Keyse-Walker from the Cleveland office of Tucker Ellis. Sassé (not to be confused with the Republican senator) and Keyse-Walker are Ohio specialists, having argued many times before the Ohio Supreme Court and appellate courts.
Would be interesting to know how much Oberlin's trustees have budgeted for legal fees in this case (& the CA6 TIX appeal!). That the trustees continue to mislead about the counts for which they were held responsible speaks poorly of them.https://t.co/9mna1DGa0j

— KC Johnson (@kcjohnson9) October 8, 2019
And there's more!
These attorneys will work with trial counsel from Taft Stettinius & Hollister of Cleveland and from Wickens Herzer Panza of Avon to address the intersection of defamation law, First Amendment principles, and Ohio tort reform doctrines this case raises. …

"This case never should have gone to the jury in light of the heightened speech protections in the Ohio Constitution, and the trial court made several procedural errors during trial that led to this verdict.  Among other things, those errors prevented jurors from hearing critical information about the original incident," Sassé said.
Left out of why the case went to trial: Oberlin passed up a $1 million settlement offer early on.
Legal Insurrection, the blog founded by Cornell law professor William Jacobson that reported on the Oberlin trial from the courtroom, notes that the board chair was a director at far-left financier George Soros's fund for "most of the past decade" before leaving last month.
Jacobson wrote that Oberlin's conception of itself as being punished for protecting the speech of students is not borne out by the facts revealed at trial. He published the response from Gibson's Bakery's lawyer Lee Plakas:
Given the repeated attempts by Oberlin College to discount the jury's verdict, their decision to appeal comes as no surprise. But despite the college's attempt to reframe this as a First Amendment issue, the law and the facts of this case remain clearly on the side of the Gibson family. The law and the jury's verdict both remind our country that claimed free speech has its limits, even on a college campus.

The jury's verdict sent a clear message that institutions like Oberlin College should not be permitted to bully others while hiding behind the claimed shield of free speech. There are no exemptions from the law of defamation – a fact we trust will be confirmed during the appeal process.
Read the Oberlin statement and Legal Insurrection post, which has much more on trial revelations.
IMAGE: Sean Locke Photography / Shutterstock.com
Like The College Fix on Facebook / Follow us on Twitter