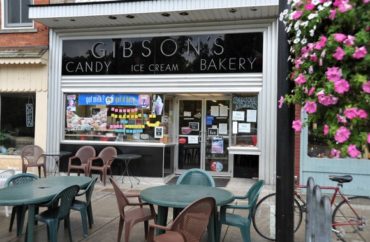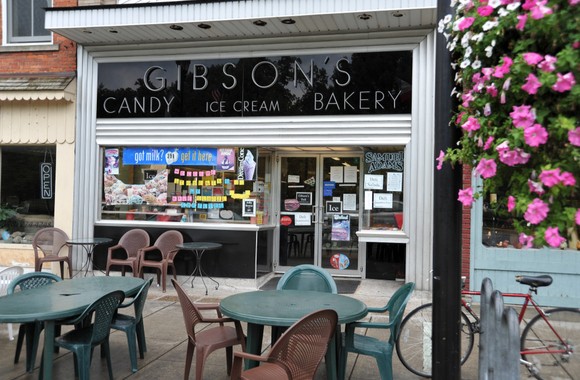 College can afford to pay reduced $25 million award
Back in April, fanatically inclusive Oberlin College was thinking of making itself more exclusive as it faced "challenging finances and a demographic cliff," according to Inside Higher Ed.
The plan was to reduce the slots in its money-losing music conservatory while creating a music minor to boost liberal arts students, who are more profitable for the, well, liberal arts college.
Fast-forward two months and Oberlin is facing an even worse budget hole: an eight-figure jury award for libeling and retaliating against a bakery that simply enforced anti-shoplifting rules.
But it's not worried about paying damages now that a judge has reduced the total from $44 million to $25 million, a cut that was widely expected because of state law.
Hours after the Thursday judgment limiting damages to $14 million, $6.5 million and $4.5 million for various Gibson's Bakery plaintiffs, Oberlin officials told alumni the college can handle the full hit if the award isn't further reduced, The Chronicle-Telegram reports:
"We do expect and hope that worst-case scenario won't come to fruition, given some of the legal options we have available," [Chairman Chris Canavan] said on the call, citing mitigation in future court hearings, damage caps "and the like."

"What we don't want to do is jeopardize the viability of the institution," Canavan said.
President Carmen Twillie Ambar engaged in a bit of revisionist history that the jury didn't buy, telling alumni on the call that jurors didn't understand the "very complicated and nuanced issues" in student protests against Gibson's, which were facilitated and encouraged by Oberlin officials:
Despite the students involved in the theft and assault taking responsibility in court, Ambar said she felt the initial incident was "mischaracterized" or not fully explained — "shoplifting or a fake ID, there's an issue about what happened there," she said. [There wasn't. A student was caught with a fake ID and stole wine.] From the students' perspective, it was a case of one student running into Tappan Square while being pursued by Allyn D. Gibson, Ambar said.
Dean that said 'Fuck him' wasn't trying to 'inflame passions'
The president had more trouble explaining to alumni how Dean of Students Meredith Raimondo was not egging on students to protest and harm the bakery's reputation by falsely accusing it of racial profiling.
According to The Chronicle-Telegram, Ambar said Raimondo was at the protest because her job required her to act as a "liaison" with police. She was not there to "inflame passions against the Gibsons despite later texts and emails show at the civil trial that contained 'inappropriate' language by college officials, Ambar said."
One of them: Raimondo said "fuck him" about a faculty member who opposed the school's bakery boycott, and she mused about "unleashing[ing] the students" against him.
MORE: Bill Maher rips PC, SJWs in Oberlin scandal
The president said Oberlin never apologized to the bakery because it didn't want to offend students:
Ambar told alumni that "goes to the issue of race." Without going into specifics, she said members of the college community have had "a variety of experiences with Gibson's — ranging from "wonderful" to "not wonderful."

"Those different lived experiences are abso[l]utely true, but they are in conflict with each other," Ambar told the alumni. "The college didn't issue an apology because it was hearing these different perspectives and didn't think it should apologize for issues it didn't create."
The president's one mitigating comment to alumni was that students shouldn't protest everything:  "We can't be a place that celebrates difference, but only the differences we agree with."
Afraid of 'nursery-school like temper tantrums'
After a conference call with media where Oberlin framed the incident as a First Amendment issue, lawyers for Gibson's Bakery released a 58-page list of frequently asked questions and the legal team's answers.
It notes that both Oberlin and Raimondo were judged to have committed "libel actual malice" against the Gibsons. That means they knew their statements were false or showed "reckless disregard" for the truth.
The FAQs provide an abundance of evidence the jury used to make its determinations, including statements by the college and Raimondo that show their "state of mind characterized by hatred, ill will, or a spirit of revenge," the conditions for "common law actual malice."
Another official also blamed Raimondo for the continuing Oberlin boycott of the bakery, saying administrators discussed lifting the boycott several times but didn't want to upset Raimondo.
The same official, Chief of Staff Ferdinand Protzman, also said the college was afraid that students would throw Gibson's food on the floor and stomp on it if Oberlin didn't boycott the bakery.
The title of this question: "Did the Oberlin College administration fail to act as the adult in the room
and instead succumb to the threat of students throwing nursery-school like temper tantrums in the school dining halls?"
Read the Chronicle-Telegram report and Gibson's Bakery legal FAQs.
MORE: Jury awards Gibson's plaintiffs $44 million total
MORE: Oberlin demands conservative site's communications with sources
IMAGE: PICTOR PICTURE COMPANY/Shutterstock
Like The College Fix on Facebook / Follow us on Twitter