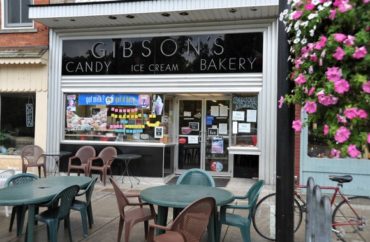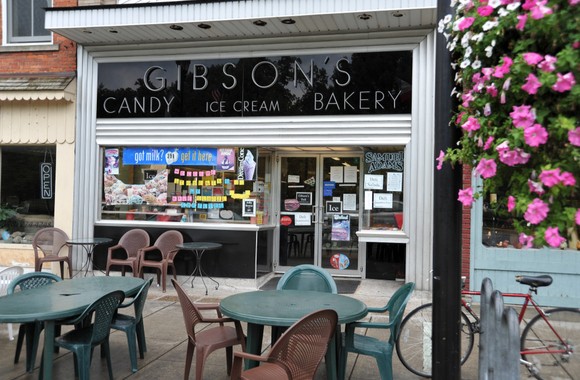 More than two years after guilty verdict, settlement remains hung up in appeals court
More than two years after an Ohio jury ordered Oberlin College to pay millions of dollars in punitive damages to a local family business in a widely publicized defamation lawsuit, the school's appeal of the ruling remains pending before an appellate court.
In June 2019, Gibson's Bakery was awarded more than $33 million in damages after filing a lawsuit accusing Oberlin College of slander, libel and tortious interference in the aftermath of a November 2016 shoplifting incident involving two Oberlin students.
The total award was later reduced to $25 million in compliance with maximum civil suit award amounts permitted under Ohio law.
The bakery, a fifth-generation family-owned business in downtown Oberlin, had been the target of racism accusations and a massive onslaught of student activist outcry, protests and boycott attempts — some of which Oberlin officials and administrators joined in on — after three African-American students were arrested for stealing two bottles of wine and assaulting a store clerk.
Court documents showed that Oberlin College officials used university funds to purchase food and cold weather gear for student demonstrators. Seemingly acquiescing to student calls for a boycott, the college also suspended purchasing baked goods from Gibson's.
According to the bakery, Oberlin's then-dean of students even distributed fliers outside their store which read "Don't Buy. This is a racist establishment with a long account of racial profiling and discrimination."
Shortly after the college was found guilty, lawyers for Oberlin appealed the case, and arguments were heard in November 2020. Since then, the suit has been sitting undecided before Ohio's Ninth District Court of Appeals.
In an interview with The College Fix, Cornell Law School Professor William Jacobson said that "it's hard to understand" why the appeal is taking so long to be decided.
Jacobson, who has been closely following the case for years, noted that a new judge had to be assigned to the case in May after one member of the Ninth District appellate bench, Judge Julie Schafer, lost her bid for re-election.
Since the appeal has already been argued, Jacobson said that it's difficult to predict exactly when a ruling could be issued, and that one could come at any time — "it could be in a week or months."
Additionally, despite more than two years having lapsed since the initial guilty verdict, Jacobson observed that "nothing has been paid on the judgment."
Scott Wargo, Oberlin College's director of media relations, declined to comment on the case, citing the ongoing nature of the appeal.
MORE: Family-owned grocery store smeared by Oberlin College just got $33 million in punitive damages
IMAGE: Pictor Picture Company / Shutterstock
Like The College Fix on Facebook / Follow us on Twitter