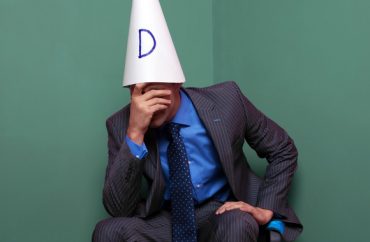 'How can you be responsible for the harm you've done to others?'
Ohio's most progressive college is still trying to defeat a lawsuit alleging that it found a student responsible for sexual assault solely because his sex partner allegedly said "I am not sober."
In a new filing justifying its motion to dismiss the amended federal complaint by "John Doe," Oberlin College cites a peculiar public comment by Meredith Raimondo, currently its dean of students but Title IX coordinator at the time.
Raimondo was speaking on a panel discussion at the American Constitution Society, a progressive legal group, when she said Title IX hearings at Oberlin are designed to provide "a safe supportive space for someone to ask, 'What are the harms you experienced and how can we address them so you can continue your education?'"
Doe "disingenuously" took this remark out of context to suggest hearings are focused "solely" on accusers, the college told the judge: "Yet, in the next breath, Dr. Raimondo explained that Oberlin's disciplinary process is designed to assist all students involved in the process."
The section of Raimondo's recorded comments that the college cites, however, don't exactly prove she comes to each hearing without a predisposition to the parties:
And for the student who is accused, the question is also important and needs to be met I think equally with respect and dignity, but my question for that student is: What, if anything in your conduct, are you willing to be accountable for and how can you be responsible for the harm you've done to others, if in fact that was the result of your conduct? Hearings are a tool or a technique for answering those big questions.
MORE: Oberlin says sex equals rape when you say 'I am not sober'
This comment suggests that the Title IX coordinator in Doe's hearing believes he should be "accountable" and "responsible for the harm you've done to others" before the proceeding has found he did anything wrong.
In Oberlin's baffling interpretation, these comments show that Raimondo exemplifies Oberlin's commitment to "determine what occurred in the context of a given misconduct complaint so that the interests of both the reporting and responding students can be protected," Oberlin's filing says.
It's not the first time the college has reinterpreted a strike against Raimondo as a plus. When it responded to Doe's original filing, Oberlin said her documented radical feminism actually showed that she "strove to achieve equality among the sexes" in Title IX policy.
Brooklyn College Prof. KC Johnson, co-author of The Campus Rape Frenzy, noted the odd interpretation of Raimondo's public statement.
Very odd argument by Oberlin: our TIX coordinator isn't biased (despite guilt-presuming commentary in her remarks about accusers) b/c she also made guilt-presuming remarks about the accused.
cc: @LegInsurrection pic.twitter.com/Eys1OTcYnb

— KC Johnson (@kcjohnson9) March 27, 2018
MORE: Bakery sues Oberlin's Raimondo for leading protest calling it 'racist'
IMAGE: RTimages/Shutterstock
Like The College Fix on Facebook / Follow us on Twitter