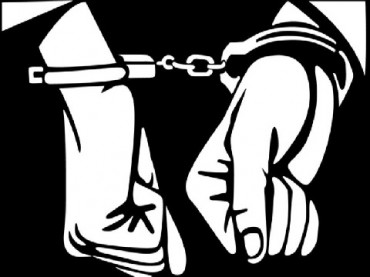 The police officer who arrested a black, female Arizona State professor for jaywalking last May – and is on the verge of being fired for it – is publicly defending himself for the first time since the controversy erupted.
The arrest of Arizona State English professor Ersula Ore, which included a bit of a tussle between the officer and the scholar, was recorded and drew national attention, as well as claims of racial profiling. Ore pleaded guilty to a misdemeanor violation of resisting arrest.
Now suspended ASU police officer Stewart Ferrin is telling his side of the story about the arrest that might cost him his job. AZCentral reports Ferrin said he had no idea Ore was African-American until after he stopped her. He also said Ore wasn't just jaywalking but walking down the middle of the street.
"I can tell you flat out there's no racism involved in this whatsoever," Ferrin said. "… I stand by the decisions that I made that night."
Meanwhile, Ore has filed a $2 million claim alleging civil rights violations, even though the U.S. Attorney's Office decided not to pursue the case.
Like The College Fix on Facebook / Follow us on Twitter