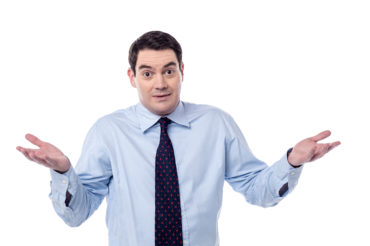 'How much they pay you, I guess'
The budget for Pennsylvania State University's 2019-2020 academic year includes funds devoted to "equity promotion," but it's not clear that university officials know what that even means.
According to its website, the total operating budget for the school this year allocates $2,056,000 toward "market, equity & faculty promotions." The budget does not explain what an "equity promotion" is, and numerous campus officials in several divisions struggled to define it when asked by The College Fix.
"I would not have an answer for that," a representative of the school's Educational Equity office said in a phone call. She directed The Fix to the school's human resources department.
An HR representative said she would consult with her manager, placing The Fix on hold for several minutes. When she returned, the representative said she could not locate that budget item on the school's website. She surmised that it concerned "the cost of living" or "how much they pay you, I guess."
The Fix was again redirected, this time to the Budget Office. A representative there had to be directed to the specific section of the school's website in which "equity promotion" is an earmarked budgetary item.
"The majority of that is faculty promotion," the employee said. When asked specifically about "equity promotion," however, the official implied it helps to ensure that male and female employees receive equal payment for the same job.
School officials silent on massive equity office
Penn State is a "state-related institution" under Pennsylvania's quirky higher education law, meaning it gets an annual appropriation from the state but otherwise operates more like a private university.
The Fix discovered the mysterious budget item when researching the Office of Vice Provost for Educational Equity, which employs 73 staff members in a wide variety of positions. Employees in that office include administrative assistants, counselors, graduate assistants, exam coordinators, associate directors and numerous others.
Penn State officials would not comment on the department's impressive roster. The Fix reached out to several employees at the equity office for questions regarding job responsibilities. All responses directed The Fix to campus spokeswoman Lisa Powers.
"Can you tell me what your story may be about (angle?)" Powers initially asked The Fix on Dec. 11. Informed that this report was about the notable size of the equity department, Powers did not respond further other than asking about a deadline for the report.
Dozens of employees in numerous departments and divisions
Employees are spread out across numerous sub-departments and divisions, including that of "equity consultants," a "multicultural resource center" and a series of programs known as "Upward Bound."
"Equity consultants," according to the school's website, perform numerous roles at the school, including "providing research and benchmarking support for diversity, equity, and inclusion work at Penn State; and assisting colleagues in operationalizing strategic goals and evaluating policy and programmatic impact in support of the University's 'Statement on Diversity, Equity, and Inclusion.' "
That statement declares that the university is "committed to and accountable for advancing diversity, equity, and inclusion in all of its forms":
We embrace individual uniqueness, foster a culture of inclusion that supports both broad and specific diversity initiatives, leverage the educational and institutional benefits of diversity, and engage all individuals to help them thrive. We value inclusion as a core strength and an essential element of our public service mission.
The Multicultural Resource Center, meanwhile, offers "individual counseling and educational services for undergraduate multicultural students." The staff aims to help students learn study skills and time management; it also seeks to help them resolve "bias motivated incidents."
The center notes that its counselors "differ from academic advisors" in that they help students in developing "skills and strategies that lead to success in graduation and beyond."
According to its website, Upward Bound "is an academic program which assists a diverse population of motivated low-income and first generation students to achieve their goals of reaching and succeeding in post-secondary education." This program receives $1,094,903 per year in federal grants to assist diverse high school students in their pursuit of academic excellence.
MORE: Equity office recommended suspension of prof who referred to racial slur
MORE: Harvard to host 'gender equity summit'
IMAGE: stockyimages / Shutterstock.com
Like The College Fix on Facebook / Follow us on Twitter