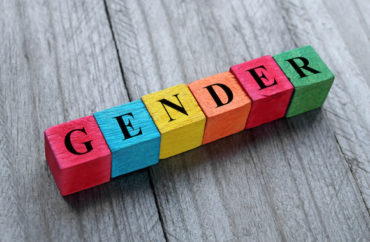 Event will feature 'celebrity panel,' other programs
Harvard University will host a "summit" devoted to gender equality later this spring, with programming including "TED-style" talks, a "celebrity panel" and "candid discussions."
The "gender equity summit," titled "Harvard Hears You: The 2019 Summit for Gender Equality," was announced in an unsigned email this week, according to The Harvard Crimson. The summit is "jointly organized by the University's Title IX Office and the Weatherhead Center for International Affairs," the paper reports.
The Weatherhead Center already oversees an "Initiative on Gender Inequality" the purpose of which is to "shed light on the cultural, social, economic, and political forces that maintain and break down gender inequalities in postindustrial societies."
The new event in April will feature several deans, the university's President Lawrence Bacow, and at least one professor.
From the report:
Monday's "Save the Date" email described the event as including a number of panels, "TED-style" talks, and onstage interviews. There will also be a celebrity panel featuring unnamed guests.

"Candid discussions about key issues in the current climate including social movements, due process, and intersectional approaches to equity will be encouraged," the unsigned email reads.

[Title IX Officer Nicole] Merhill and Theodore J. Gilman, the Weatherhead Center's executive director, said that "Harvard Hears You" is intended to both encourage participation in the survey and to spark conversations about gender equity on campus.
The event will take place later this semester, on Apr. 2. On Apr. 3, meanwhile, the Weatherhead Center will host an event titled "The Passion Principle: Self-Expressive Career Decision-Making and Occupational Gender Inequality."
Read The Crimson's report here.
MORE: Queer summit tells students to consider ditching monogamy 
IMAGE: chrupka / Shutterstock.com
Like The College Fix on Facebook / Follow us on Twitter