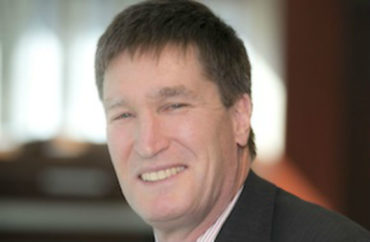 Said professor's non-targeted utterances of word was 'discriminatory harassment'
Emory University's equity office recently authored a report recommending that a beleaguered professor be suspended, without pay, for up to two years, simply because several times he referred to a racial slur without actually using it in a derogatory manner.
Paul Zwier, a professor at Emory University's law school, has been under siege at Emory for a year because he said the word "nigger" a few times, once in class and once in a private conversation with a student. There is no evidence that he ever used the word in a targeted or derogatory manner. In one instance he referred to it while discussing case law; in another, he told a student that his, Zwier's, childhood friendships with black children had earned him the epithet "nigger-lover."
For the first usage of the word, Zwier was barred from teaching mandatory courses; after the second, he was suspended indefinitely and barred from the campus pending an investigation by the school's Office of Equity and Inclusion.
That office eventually authored a report to document its investigation, a copy of which was obtained by The Daily Report. According to The Daily, the office recommended that Zwier's "suspension be continued without pay for as long as two years," claiming that the professor's reference to the slur amounted to "a pattern of discriminatory harassment."
The report, which according to The Daily "uses the racial epithet in full multiple times," was submitted to a Faculty Hearing Committee that last Friday was set to decide Zwier's fate on campus.
Zwier's attorneys did not respond to a request for comment on Tuesday morning. Reached for comment via phone, a representative of Zwier's office told The Fix that "nothing yet" had come of the meeting.
"There have been no decisions yet. They have to have time to deliberate," the official said. She told The Fix she would pass along an emailed statement, though The Fix had yet to receive one by Tuesday afternoon.
Student was allegedly visibly traumatized by hearing slur
The Daily describes the contents of the Office of Equity and Inclusion's reports, some of which address the purported impact Zwier's reference of the word "nigger" had on campus students.
One student appeared at least moderately traumatized after hearing Zwier refer to the word:
Zwier told the OEI that [law school student Justin] Tolston came to his office to ask why the professor used the epithet in class. But Zwier said Tolston quickly accused him of growing up in a household where the racial epithet was frequently used, according to the report.

Zwier—who has trained attorneys and judges in litigation and dispute resolution in Kenya, Liberia, Tanzania and other countries in concert with the Carter Center—told OEI investigators that he explained to Tolston his father had marched for civil rights,  and that he had been called a "n-r lover" as a teenager because of his friendship with other black students.

Zwier said as soon as he used the variant of the epithet, Tolston responded, "There you go again."

Tolston quickly informed other students, faculty, the university president and Emory's board of trustees that Zwier used the n-word a second time. Students and faculty that Tolston spoke to told OEI that he seemed visibly shaken following the meeting with Zwier, and became inattentive and unusually quiet in class.
Another student, who secretly recorded a conversation between her and Zwier, and who said the professor "did not learn his lesson" regarding the controversy, told investigators: "I'm paying a lot of money to go [to Emory]. One of my best friends said if you want inclusion, you have to make it safe for marginalized communities. I think removing Zwier would help."
MORE: University wants to fire prof who mentioned n-word after he appeals suspension
Like The College Fix on Facebook / Follow us on Twitter