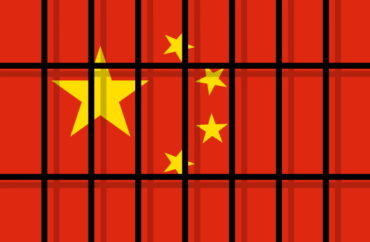 A 47-year old former researcher at the Nationwide Children's Hospital's Research Institute has been sentenced to 30 months in prison for conspiring to steal trade secrets related to pediatric medical conditions and sell them to the Chinese government.
Li Chen, of Dublin, Ohio, conspired to steal and then monetize one of the trade secrets by creating and selling exosome "isolation kits." Chen started a company in China to sell the kits.
In December, Chen's husband and co-conspirator, Yu Zhou, pleaded guilty to the charges of attempting to personally profit from medical research obtained from Nationwide Children's Hospital.
"Chen and her husband executed a scheme over the course of several years to set up businesses in China, steal American research and profit from doing so," said U.S. Attorney David DeVillers for the Southern District of Ohio in a statement following Chen's sentencing. "Chen willingly took part in the Chinese government's long-term efforts to steal American intellectual property. She deserves time in federal prison."
According to Zhou's plea document, he and his wife began selling exosome "isolation kits" out of the business they had created in China. In addition to their profits, they received benefits from the Chinese government, including the State Administration of Foreign Expert Affairs and the National Natural Science Foundation of China.
Chen was accused of stealing research related to exosomes, which, according to the DOJ, "play a key role in the research, identification and treatment of a range of medical conditions, including necrotizing enterocolitis (a condition found in premature babies), liver fibrosis and liver cancer."
"A hospital's most important mission is to help people live longer and healthier lives," said Assistant Director Alan Kohler Jr. of the FBI's Counterintelligence Division. "The defendant's mission, however, was to steal trade secrets and create a company in China to make money off those stolen trade secrets," added Kohler. "The FBI will not stop its efforts to identify people who steal technology for their own financial benefit or for the benefit of a foreign government."
Zhou left Nationwide Research in 2017, and Chen followed him in 2018. A year later, the couple was apprehended in California. Chen pleaded guilty in July 2020 before she was sentenced this week.
"This sentence should serve as a deterrent to anyone else committing similar acts that the FBI will work closely with our partners to ensure the United States remains a world leader in science and technology innovation," said Special Agent in Charge Chris Hoffman of the FBI's Cincinnati Division.
MORE: Former Ohio-based researcher pleads guilty to selling American medical secrets in China
IMAGE: M_SUR / Shutterstock
Like The College Fix on Facebook / Follow us on Twitter