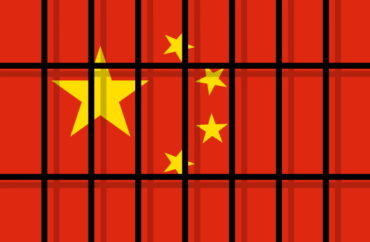 A former employee of the Ohio-based Nationwide Children's Hospital's Research Institute has pleaded guilty to selling American research secrets in China.
Yu Zhou, 50, formerly of Dublin, Ohio, admitted to conspiring to steal scientific trade secrets related to research, identification and treatment of a range of pediatric medical conditions.
"The Chinese government has created a large-scale, sophisticated system to steal American ingenuity," said U.S. Attorney David DeVillers in a statement following Zhou's guilty plea. "We hope this conviction demonstrates that we will fight this system."
Zhou and his wife, Li Chen, 47, both spent a decade working in separate labs at Nationwide. During this time, Zhou set up a separate business in China seeking to profit from the trade secrets he took from the research institute related to exosomes and exosome isolation.
At Nationwide, Zhou's research included a "novel isolation" method in which one drop of blood could be used to isolate exosomes. Exosomes play a crucial role in the research of a number of diseases, including liver fibrosis, liver cancer, and necrotizing enterocolitis, a condition found in premature babies.
According to the plea document, Zhou and his wife began selling exosome "isolation kits" out of the business they had created in China. In addition to their profits, they received benefits from the Chinese government, including the State Administration of Foreign Expert Affairs and the National Natural Science Foundation of China.
Zhou left Nationwide Research in 2017, and Chen followed him in 2018. A year later, the couple was apprehended in California. In July of this year, Chen pleaded guilty to conspiring to steal trade secrets and commit wire fraud.
As a part of their plea agreement, the couple agreed to forfeit the profits earned on the stolen research, including approximately $1.4 million, 500,000 shares of common stock of Avalon GloboCare Corp. and 400 shares of common stock of GenExosome Technologies, Inc.
"Today's plea underscores the Department of Justice's commitment to protecting American research and trade secrets from those incentivized to steal them by Chinese Government programs," said Assistant Attorney General for National Security John Demers. "China's endemic efforts to rob, replicate and replace products that they do not have the ability to develop themselves will not go unchecked, and those who seek to profit from the theft of trade secrets will be held accountable."
Zhou's plea is only the most recent example of a researcher selling secrets either in China or to the Chinese government. In August, UCLA researcher Guan Lei was arrested for destroying a hard drive during an FBI investigation into Chinese theft of sensitive software and technical data. In May, former Ohio State University rheumatology professor and researcher Song Guo Zheng was arrested while trying to flee the country with stolen laptops and USB drives.
In December 2019, former Beth Israel Deaconess Medical Center researcher Zaosong Zheng stole 21 vials of biological research and attempted to smuggle them out of the United States aboard a flight destined for China. Zheng pleaded guilty on December 4 this year.
In June of this year, Harvard University Chemistry Professor Charles Lieber was indicted for making false statements about his involvement with a talent recruitment program sponsored by the Chinese government.
In May of 2020, Professor Simon Ang, head of the University of Arkansas High Density Electronics Center, was arrested for failing to reveal his connections to China when he applied for grants from NASA. Also in May, Dr. Xiao-Jiang Li, 63, of Emory University, was sentenced to one year of probation on a felony charge and ordered to pay $35,089 in restitution for filing false tax returns in which he failed to report at least $500,000 in income from work at Chinese universities.
MORE: Former Harvard-affiliated researcher pleads guilty to lying about attempt to smuggle cancer research to China
IMAGE: M_Sur/Shutterstock
Like The College Fix on Facebook / Follow us on Twitter