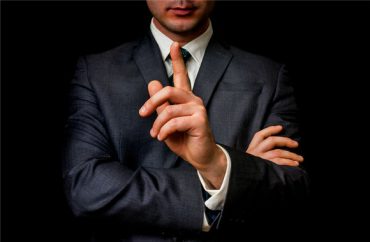 GOP lawmakers push Campus Free Speech Act
A pair of Republican state lawmakers in Ohio seek to block university officials from disinviting speakers based on any potential negative reactions or protests the guests might prompt.
It's one aspect of a Campus Free Speech Act that also aims to eliminate so-called free speech zones in an attempt to open up First Amendment activities campuswide.
Republican Reps. Wesley Goodman and Andrew Brenner announced the act in a press conference Tuesday at the Ohio statehouse. The lawmakers seek to protect the First Amendment rights of students at public universities across the state as well as promote and protect intellectual diversity.
The act, expected to be introduced in the Ohio House in coming weeks, aims to prohibit administrators from taking action "that limits or chills the expression of any member of the campus community or their invited guests based on the content of the expression," according to a news release from Goodman.
It would prevent "heckler's vetoes" by "prohibiting universities from disinviting speakers based on the potential reaction, opposition, offense, or irritation taken to that speaker's expression," it adds.
"Americans are growing increasingly concerned about the level of openness of debate on Ohio's college campuses," Rep. Goodman told The College Fix via e-mail. "People can only be truly free if they are allowed to think and speak their deeply held beliefs freely."
Students would be permitted to bring a cause of action against an institution they believe is infringing on their free speech rights under the proposal.
"To give you an example, Ann Coulter is going to a college campus to give a speech and they just say, 'OK, forget it. We're not allowing her because we think it's going to cause some issues,'" Brenner said during the press conference. "You can't just say that."
He said there needs to be a crime for an event to be shut down, reports Cleveland.com.
"In the case… of if say, a neo-Nazi were to get violent, they should be arrested and thrown into jail. But they have a right to also stand there – whether I agree with them or not," Brenner said.
Goodman, in his email to The Fix, cited events around the country at institutions such as Berkeley, Missouri and Evergreen State as examples of the need for this bill. Rep. Goodman and Rep. Brenner said they want to ensure that the First Amendment is fully protected on Ohio's public university campuses before a major incident occurs.
"Only through vigorous debate can we find truth and expose error," Goodman told The Fix. "Only through freely debating ideas can we sharpen our minds and discover our best arguments for what we believe. Government and public universities cannot suppress, censor, or stifle that debate. Rather, students and the campus community must decide for themselves in an open way the values and principles they embrace and what they reject as error."
Rep. Goodman also denounced Ohio State University's new and wildly unpopular policy of banning dorm room window art. He told The Fix that he hopes the university "reconsiders their decision and finds a path forward that complies with the First Amendment."
MORE: Students balk as Ohio State forbids hanging anything — including American flags — from windows
MORE: UNC violates its First Amendment obligations by banning controversial speaker
MORE: Public university cancels conservative speaker after liberal students protest
Like The College Fix on Facebook / Follow us on Twitter