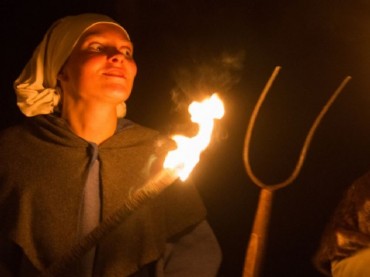 Rachel Baker wants to fight sexual harassment experienced by her fellow students at Ohio University.
That's why she's posting the full name of anyone accused of sexual harassment on the Twitter account she runs, @SpeakUpOU, The Post reports:
Baker intends to retweet any user who claims they've been victims of harassment on campus in order to showcase how many people are affected.

While the question of honesty comes into play, Baker has faith in her classmates.

"Really, I trust the people who would be sending these things because it's an important issue," Baker said.

She also has no problem using the accused's full name on her account, as she said she thinks it's more important that people know that harassment is happening than whether or not it hurts someone's reputation.

"Considering the fact that we live in a society where a man can be accused of raping a woman and, whether he did it or not, can be found not guilty and go on to get a sports scholarship, putting it out there probably won't ruin their life," Baker said.
Add 51 Mill to the list of houses I would not feel comfortable passing pic.twitter.com/Bb6amiqqdX

— Sploot (@RachelBaker23) August 24, 2015
Let's get this straight: Baker is saying that "whether he did it or not" is not important, because accusing a man of rape "probably won't ruin their life."
Someone might want to introduce her to Families Advocating for Campus Equality and Stop Abusive and Violent Environments, or anyone else who submitted testimony to a recent Senate hearing on campus sexual assault because they weren't allowed to testify in person, for the cameras.
She seems to believe that "toxic masculinity" puts men in a position of privilege and that women, by definition, are oppressed and only leveling the playing field when they make baseless accusations of sexual harassment or assault.
Baker might want to consider the likelihood that she could be sued for libel unless she clarifies that these are just allegations she's retweeting.
A plaintiff classified as a "private person" going after Baker would have to prove only that she acted with "reckless disregard for the truth," a lower standard than if Baker accused, say, a star football player.
Her own words – that a baseless accusation "probably won't ruin their life" – seem like a good place to start.
Like The College Fix on Facebook / Follow us on Twitter
IMAGE: Hans Splinter/Flickr