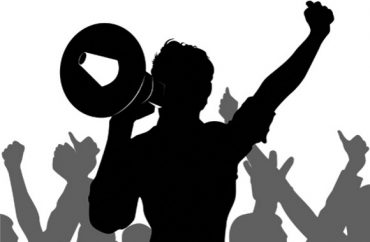 Student leaders at Ohio University are clamoring for administrators to launch a bias reporting system, saying they have no way now to effectively report all the acts of "racism, sexism and homophobia" currently taking place on campus.
The university's Student Senate voted unanimously last week in support of a measure asking campus leaders to launch the bias reporting tool that's apparently been developed — but shelved — as administrators review it.
Citing frequent and ongoing "racism, sexism and homophobia," the student measure states "students right now have no effective way of reporting these incidents easily and anonymously online." The measure calls on administrators to hurry up and launch the bias reporting system and, in addition to that, develop a marketing plan to promote it on campus.
In an interview with The College Fix, Student Senate President Hanna Clouser said the measure aims to encourage administrators to speed up their review process.
Ohio University has had a number of "bias" incidents in the past, most notably the spraying of "Build the Wall" and similar slogans on the campus free speech wall, she said. Incidents like that have motivated the push for a reporting tool, she said.
Graduate Student Senate member Christopher Glick told The College Fix students have a right and a responsibility to report bias.
"In my mind there is not really a place for bias if one is to grow within the context of established university policy," he said.
Ohio University spokeswoman Carly Glick told The College Fix the reporting tool is moving through the administrative process.
"In regards to the Bias Response Team, we are still in the planning phases, so we so we have not yet started accepting reports and we are working out the details," Glick said.
An archived version of the "Ohio University Bobcats Response Team" page reveals that Ohio University considers "bullying," "gestures," and "graffiti and/or signs" as bias incidents. That page was taken offline recently for unknown reasons. [The College Fix has retained screenshot.]
Bias response teams at campuses nationwide have received backlash from critics, including scholars and students, who say the teams hinder free speech and academic freedom and create an Orwellian aura. The University of Northern Colorado folded its bias response team recently, and the University of Iowa cancelled plans to launch one.
MORE: Ohio University's outgoing president let the school fall in the toilet
MORE: Ohio U. College Republicans under siege: 'So much hate … we don't have a say … attacking us'
Like The College Fix on Facebook / Follow us on Twitter
IMAGE: Shutterstock
Like The College Fix on Facebook / Follow us on Twitter