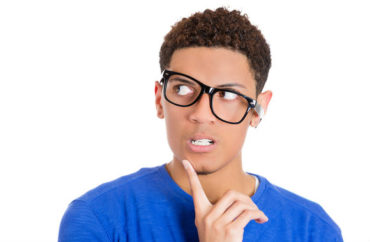 An Ohio University student is facing the wrath of her peers and the school after a video of her using the N-word went viral on social media.
According to The Post, OU resident assistant Maurice Swift discovered the video in a GroupMe chat, and then promptly posted it on Twitter. In the recording, the student in question, apparently drunk, says "one, two, three, four how many n—–s are in my store." A caption underneath reads "Enjoy me new hair and my drunk friends."
Swift said that upon viewing it he was "extremely disgusted at first," but then added "instead of acting on the video, I sent it to my supervisor to see what I could do about it."
Except … he did act on it; after tweeting out the video, Swift followed up by naming the (alleged) student in another tweet complete with accompanying text "Twitter do ya thang."
Thus far, The Fix has been unable to confirm the identity of the student.
This is unacceptable, and as a minority at Ohio University this makes the community feel unwelcomed and unsafe. Something must be done, and our voices must be heard. pic.twitter.com/KSSUbnbxEz

— Maurice S. (@_eciruam) April 15, 2019
Swift's supervisor Jasmyne Channel "immediately filed an Equity and Civil Rights Compliance report" and then sent the video to the OU director of Housing and Residence Life.
Regarding the video, Swift told the Post that "a lot of the residents on campus feel very unsafe, unheard and uncomfortable," and added "we get mistreated" and "never get the justice we deserve."
OU's Twitter responded to Swift's tweet of the video on Monday.

"Thank you for tagging us. We are disappointed that this happened," OU's tweet said. "This behavior contradicts OHIO's values, and the proper departments are looking into this post."

University Spokesperson Carly Leatherwood said in an email that racism in any form is not tolerated at OU.

"We are aware of the racist post that is circulating on social media, and the appropriate offices on campus have reached out to students who have expressed concern as well as to the student who made the post," Leatherwood said in an email.

The university will conduct a process to determine whether the Student Code of Conduct has been violated or not.

Leatherwood said in an email that the Division of Student Affairs and the Division for Diversity and Inclusion are available to provide resources and support to anyone with concerns about the incident.
On the Twitter thread in which Swift posted the video, someone posted an alleged apology from the student which states all those seen in the video are "sorry," and that the student "was drunk" and had just meant to save the recording, not to post it anywhere.
As is typical following incidents like this, Student Senate President Maddie Sloat and Student Senate President-elect Lydia Ramlo called for "increased cultural competency" for all OU students. They added that they're "working with administrators and students alike to ensure actions are taken combat these behaviors [in the video] moving forward."
Sloat and Ramlo also endorsed OU officials taking disciplinary action against the N-word spewing student; given Ohio University is a public institution, however, that might be a bit of an undertaking.
MORE: American U. students use N-word incident to demand 'black spaces'
MORE: White univ. dean skewered for using N-word in context; blames Trump
IMAGE: pathdoc / Shutterstock.com
Like The College Fix on Facebook / Follow us on Twitter