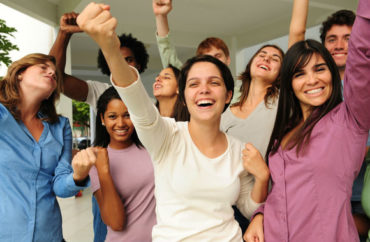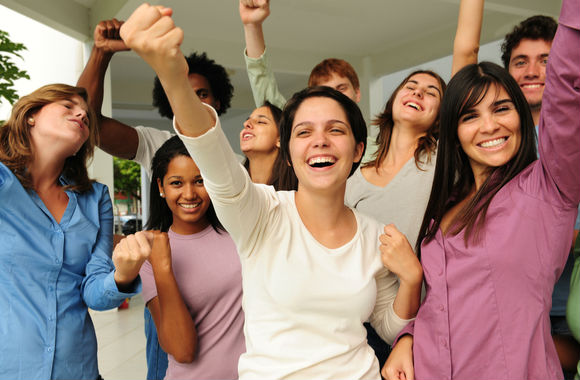 No permission needed to protest
You may have noticed if you're breathing that American news tends to focus on things that are going wrong. It's what you actually pay attention to, even if you say you don't like it.
Well, here's something that you should like, even if it doesn't interest you.
Ohio University is making a strong statement, at least in written policies, that it's not going to protect you from the bogeymen who supposedly weaponize free speech.
It's implementing three new policies that protect expression in general and specifically on outdoor and even indoor areas of campus, after a long period of massive censorship.
Alumnus Isaac Smith, who formerly sued the public university with the help of the Foundation for Individual Rights in Education, has a breakdown of the new policies for FIRE.
The Statement of Commitment to Free Expression says the public university welcomes free expression "in all its forms," no different than when its predecessors marched against the Vietnam War: "Universities at their best are lively, sometimes tumultuous places. … We welcome this, and we recognize that robust debate and civil disagreement are healthy signs of an engaged university community and a diversity of perspectives." (As opposed to having your critics arrested.)
MORE: Pro-Israel students arrested at Ohio U. for standing against BDS
It warns students and faculty who believe in censoring supposedly unjust ideas (like this guy) that it will not "shield" them from speech that is "uncomfortable, wrong, or offensive," but rather encourage them to "engage thoughtfully … even with disagreeable views."
Thoughtful engagement? Doesn't sound like your typical university.
A new policy on "outdoor spaces" allows for spontaneous expression, unlike this university whose new policy requires students to get advance permission to engage in free speech. And the new "indoor spaces" policy re-opens a campus building to expressive activities in several places, even classrooms that are "otherwise empty," according to Smith.
These codes are a world away from the Ohio University that Smith sued four years ago, when the university earned a "red light" speech-code rating from FIRE for policies including a ban on any act that "demeans" anyone.
Even after it earned a "green light" rating from FIRE by revising its codes, the university backtracked with a computer use policy that bans students from targeting others for "degradation or harassment in violation of … other university policies," Smith says. (What are those policies? Good question.)
And even when a judge struck down its punishment of students for peacefully protesting during "normal operating hours" – not overnight campouts, like at New York University – by noting that their protest space was a "designated public forum," the university responded by simply prohibiting all spontaneous protest inside all campus buildings. Maybe the administration was influenced by Confucius Institutes.
Smith says this new indoor-spaces policy doesn't fully rectify the university's past bad behavior – for example, it still prohibits protests in exactly the spot the judge ruled a designated public forum.
But it "goes a long way to restoring the expressive rights of students to protest in their student center and other spaces on campus," he says.
And it deserves positive coverage from outlets like ours. If your university makes an about-face and starts protecting free speech without the long list of exceptions you normally see advocated by social-justice activists, let us know.
MORE: Prof who told class to erase pro-life chalking settles for $17K
MORE: NYU threatens to kick out students for all-night sit-in
IMAGE: mangostock/Shutterstock
Like The College Fix on Facebook / Follow us on Twitter