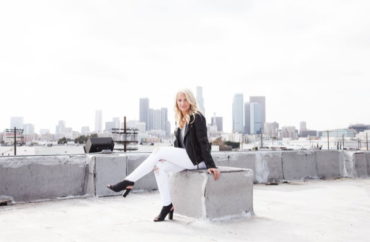 Decision was made 'unilaterally'
Young America's Foundation announced Thursday that a planned lecture by Daily Wire personality Elisha Krauss was forcibly canceled by an Ole Miss journalism professor, who cited some sort of rule prohibiting ideological groups from using the chosen auditorium.
But only hours after publicizing the revocation, the university provost reportedly called the Ole Miss YAF chapter to apologize, saying that the decision to cancel the event was "made unilaterally" and was "not ok," YAF reports.
A tweet from Ole Miss to Krauss confirms this, with the university stating online: "We are attempting to get hold of you. This decision was made unilaterally by two individuals on our campus without consulting with members of the university administration."
In an initial news release announcing the cancelation, YAF said it was "exploring all legal remedies" after Ole Miss' journalism Professor Curtis Wilkie informed the club that the selected auditorium could not be used by "partisan or openly ideological student groups," citing an email obtained by the foundation.
YAF reports that it asked for the policy in writing, and never got it.
Wilkie reportedly told YAF that the policy applied generally to both conservative and liberal groups, but just last week, the Cato Institute used the very same auditorium for a lecture promoting a new book on foreign policy and President Donald Trump.
Other partisan figures that had spoken in the venue, the Overby Center, included a Democratic Mississippi senate candidate and a former campaign official for Mitt Romney's 2012 bid for the White House.
On Friday, a subsequent news release from YAF said that the provost, while "apologizing profusely," guaranteed that the event would go forward and "offered a venue for the event." Her talk is now scheduled to take place in the Ole Miss student union on Nov. 13.
"The University of Mississippi is committed to promoting freedom of speech, assembly and respectful discourse, which are pillars of a healthy and inclusive learning environment," Ole Miss tweeted.
Krauss responded with some humor, tweeting:
Today I got canceled by a guy at Ole Miss who's not a fan, did 2 RT school runs, brought MIL to/from doc appt, hit up Costco, wrote 2 speeches, got reinvited to @OleMissRebels b/c some there care a/b free speech, made dinner, packed for the long weekend, currently🤱🏼 & tweeting! pic.twitter.com/B79wGdm7NZ

— Elisha (@ElishaKrauss) November 8, 2019
"Today I got canceled by a guy at Ole Miss who's not a fan, did 2 RT school runs, brought MIL to/from doc appt, hit up Costco, wrote 2 speeches, got reinvited to @OleMissRebels b/c some there care a/b free speech, made dinner, packed for the long weekend, currently & tweeting!"
MORE: Ole Miss adds protections for accused students after judge approves anti-male bias lawsuits
IMAGE: Elisha Krauss / Facebook
Like The College Fix on Facebook / Follow us on Twitter