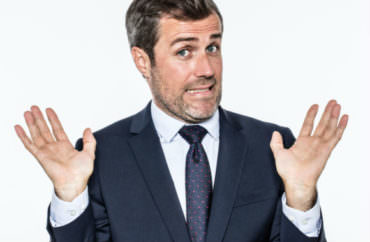 Accuser 'did not believe she was raped,' but investigator left that out
Months after a federal judge greenlit two lawsuits against the University of Mississippi by students it punished for sexual misconduct, the public university is switching things up.
Either as an act of self-improvement or self-preservation, Ole Miss announced earlier this month that it's dissolving the Office of Leadership and Advocacy, according to The Daily Mississippian.
Its services, including case management teams for alleged victims of sexual misconduct, will now merge with the Violence Intervention and Prevention Office under a joint office titled "UMatter." While the article doesn't specify the "additional support service [available] to the accused," UMatter's website links to a resource page that offers an advisor upon request.
The university initially expelled the student who filed the second lawsuit, saying he didn't get consent for sexual intercourse while both he and his partner were intoxicated.
U.S. District Judge Daniel Jordan allowed the Title IX and due process claims by "Andrew Doe" to move forward in a January ruling. He cited Title IX investigator Honey Belle Ussery's decision to exclude exculpatory evidence from her report, including medical records that showed Andrew's accuser "did not believe she was raped."
The ruling also keeps alive Andrew's argument that the preponderance-of-evidence standard in and of itself violates due process, especially in a he-said, she-said case such as Andrew's.
The Obama administration mandated that evidence standard, but the Trump administration allowed colleges to use a higher evidence standard while it devises new, legally binding Title IX regulations.
It's Judge Jordan's second ruling against Ole Miss in less than a year on a motion to dismiss a Title IX lawsuit by an accused student.
Last summer he approved similar claims by "John Doe," citing Ussery's investigative practices and Title IX training materials that suggest even "lies" by an accuser "should be considered a side effect of an assault."
The organizational shift by Ole Miss is a "[r]are instance of a university responding to court setbacks by seeming to(?) create somewhat fairer procedures," Brooklyn College professor KC Johnson, who chronicles Title IX litigation, noted in a tweet last week.
Ole Miss did not respond to multiple email requests by The College Fix for comment on the ruling.
MORE: Ole Miss Title IX training says accuser lies are evidence of truth
Rare instance of a university responding to court setbacks by seeming to(?) create somewhat fairer TIX procedures. @OleMissRebels on losing side of two due process decisions in cases brought by local att'y @UMFootballLaw.https://t.co/NosO1AVIY2 pic.twitter.com/QeG4CkQk5v

— KC Johnson (@kcjohnson9) May 7, 2019
Accused student can sue multiple defendants for monetary damages
Andrew and "Bethany Roe" were intoxicated when they shared a cab to his apartment after a fraternity party on December 2, 2016. They had sexual intercourse that night, which Andrew maintains was consensual, but Bethany's friends contacted law enforcement about the incident the following day.
Bethany had an examination at a hospital that evening, where Ussery met her and opened an investigation.
Ussery submitted her investigation report to Tracy Murry, director of the university's Office of Conflict Resolution and Student Conduct. Andrew was found responsible for sexual assault at a Judicial Council hearing in March 2017. He appealed both the findings and his expulsion, and an appellate board revised his sanction to suspension until fall 2020.
Andrew's lawsuit names multiple state entities as defendants, as well as Ussery, Murry and Chancellor Jeffrey Vitter. Jordan ruled against the defendants on an important question: whether Andrew can sue multiple parties for monetary damages.
The defendants insisted he couldn't, saying the university itself was "the only defendant properly characterized" as a program or activity that receives federal funding under Title IX. But Jordan cited contrary rulings, including one last year against the University of Arkansas.
The remaining question is which defendants will "face Title IX liability," Jordan said. Since the claim "at least seems plausible," it will go forward against the state, the university, the Institutions of Higher Learning, and the IHL's commission and members of the Board of Trustees.
When they're both drunk, females are always 'victims'
The judge said many of Andrew's allegations fit under an "erroneous outcome" theory of Title IX liability, meaning "gender is a motivating factor" in a wrongful finding against him.
The accused student's lawsuit "catalogs exculpatory evidence" that Ussery excluded from her investigation, including "statements made by Bethany Roe to her physician or the police," Jordan wrote.
The investigator failed to "interview responding officers, persons who attended the pre-game party with Roe and Andrew Doe, or persons the couple spent time with at the party." Ussery also did not interview the cab driver that took the couple to Andrew's apartment, and "no assessment" was taken of text messages or phone calls among the couple, cab driver or Bethany's roommate.
Ussery's report didn't even include a statement from Andrew, much less "recorded, handwritten or typed statements (sworn or unsworn) from any of the witnesses."
MORE: Judge approves subpoena for Obama records on anti-male bias
Andrew even alleged that Ussery (left) mixed up Bethany with "another complainant" during the investigation, and that the investigator has "stated publicly" that "she had never seen a case of 'regret' sex."
Jordan also noted Andrew's allegation that a female member of the Judicial Council "had previously mocked the defenses raised by men accused of sexual assault." (The judge's summary does not give specifics on these statements by Ussery and the panel member.)
The defendants broadly treated Andrew "less favorably than Roe" despite both having sex under the influence of alcohol, showing gender bias. He alleges that "when heterosexual couples engage in sexual activity while [both are] under the influence of alcohol," the university will punish males for not obtaining consent and consider females "victims" who couldn't give consent.
Jordan said that "taken together," Andrew's allegations state a "plausible claim of gender bias in the outcome of his disciplinary hearing."
Ole Miss violated its own policy on panel hearings – repeatedly
The judge found that Andrew's claims of due-process violations are plausible, highlighting possibly biased training that hearing panelists receive and a lack of cross-examination.
According to the training material given to the Judicial Council and appeals board, "just because an individual does not protest or resist sexual activity[,] their silence and lack of resistance does not constitute consent," Andrew claimed. It directs the council and board to find in favor of the complainant, "who is typically female," when both partners are intoxicated.
The training goes so far as to claim that victims may "lie about anything that casts doubt on their account of the event."
Combined with Ussery's failure to conduct a "thorough and impartial investigation," the claims are plausible as a whole, Jordan said. He noted that in this "consent-based case" where Bethany "did not appear before the hearing panel," Ussery's training materials seemed to assume "that an assault occurred."
The logistics of the hearing were also a procedural mess, according to Andrew. He said he wasn't told of his right to know the identity of panel members or challenge their participation.
The university delayed his hearing because it had to "find a third panel member," who didn't see the case file until "approximately fifteen minutes" before the hearing. One panelist didn't even identify himself, making it "impossible" for Andrew to "reasonably assess the appropriateness" of that person.
Jordan notes that the university violated its own sexual misconduct policy if Andrew is correct that he was denied the right to "see a list of board members" beforehand and "request recusal" of any member.
While a policy failure by itself is not a slam-dunk violation of due process, the presence of "an allegedly biased panel member" and a panelist's failure to identify himself does create due-process problems, the judge said.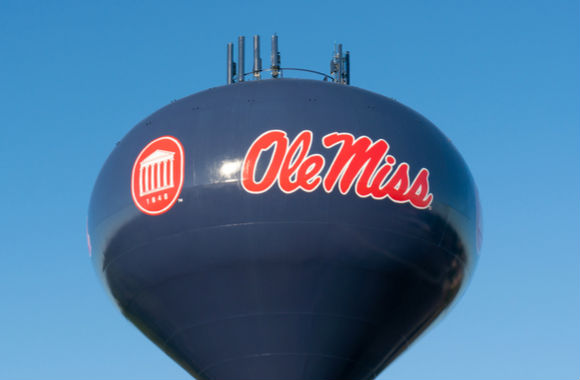 Accuser's story gets more extreme with every telling
The ruling goes deep into Andrew's cross-examination complaint, noting that neither Bethany nor any witnesses appeared at the hearing.
The sexual misconduct policy decrees that "an incapacitated person is not able to give consent," but the record created by the hearing panel leaves Bethany's exact "level of intoxication" less clear.
Police reports suggest Bethany had "some ability to understand what was happening," which contradict her later report at the police department that didn't remember having intercourse with Andrew. After that she went even further, telling Ussery she thought her "pre-game party" drink may have been "spiked."
Citing the precedent of the 6th U.S. Circuit Court of Appeals in Doe v. University of Cincinnati, Jordan said "[a]ccused students must have the right to cross-examine adverse witnesses 'in the most serious of cases.'" The judge also cited last year's Doe v. Baum ruling by the 6th Circuit, which said cross-examination before a "neutral fact-finder" is required when a public university "has to choose between competing narratives to resolve a case."
Once more repeating his ruling against Ole Miss last year, Jordan cited a dissent from an unpublished opinion in favor of the University of Houston to explain why the evidence standard may be problematic.
Judge Edith Jones broke from her 5th U.S. Circuit Court of Appeals colleagues in Plummer by arguing that sexual misconduct investigations are "quasi criminal" and have "long-lasting impacts on the accused." Therefore, they should have a higher evidence standard than preponderance. (The 5th Circuit oversees Jordan's court.)
Jones' argument is even more persuasive in Andrew's case because, unlike the Plummer factual record, there's no "overwhelming proof" that Andrew sexually assaulted Bethany, Jordan wrote. "Thus, the amount of process due may be higher than in Plummer."
Jordan directed Andrew to file a new motion if he wants preliminary injunctive relief on his surviving Title IX and due process claims.
MORE: Appeals court rules Title IX official can be personally liable for anti-male bias
IMAGE: STUDIO GRAND OUEST/Shutterstock, University of Mississippi, Ken Wolter/Shutterstock
Like The College Fix on Facebook / Follow us on Twitter