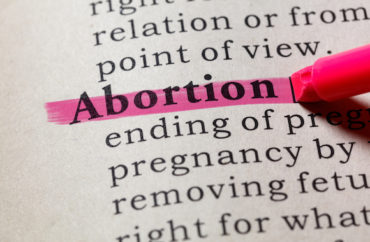 Sometimes scientists really don't like science
Steven Jacobs, a PhD recipient out of the University of Chicago, is among the more impressive academics you're likely to hear about. Jacobs spent the last half-decade of his life in a rather major struggle to gather and public abortion-related research at his school. Along the way he got a sterling education on the biases in which thousands of scientists wallow.
Jacobs polled several thousand biologists at universities across the country, asking them simple questions about when they believe individual human lives begin. Jacobs asked the scientists basic, standard, no-nonsense boilerplate scientific questions, such as whether or not the respondents agreed that "the development of a mammal begins with fertilization."
Most of the polled subjects—professors, academics and researchers—responded with industrial-grade negativity, accusing Jacobs of being "horribly manipulative" and setting a "trap." His advisor reacted with hostility and antagonism, attempting to get Jacobs to change his thesis, finally removing himself as Jacobs' supervisor, and aggressively arguing against his dissertation. Jacobs was reported to an ethics committee at least once; at another point there was a possibility that a committee might "invalidate all of the data" he had collected.
In the midst of all this, the vast majority of respondents affirmed—perhaps somewhat reluctantly—that, yes, individual lives, including individual human lives, begin at fertilization. Whatever their personal politics, biologists overwhelmingly agree with the pro-life position. You can certainly still be pro-choice if you believe human lives begin at fertilization, but you also must be honest about what abortion does: It kills human beings.
Jacobs has thus done an invaluable service to the American body politic: He has confirmed that the individuals most knowledgable about the subject agree that abortion constitutes homicide. Where we go in this debate from here remains to be seen, but at the very least the debate itself can now be full, and honest, and wholly consequential.
MORE: Scholar proves biologists believe life begins at conception
IMAGE: Feng Yu / Shutterstock.com
Like The College Fix on Facebook / Follow us on Twitter