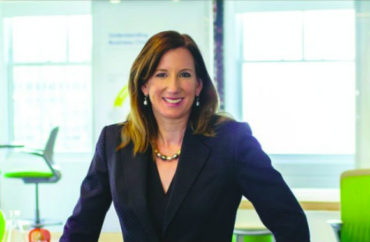 UPDATED
Gloomy liberals are setting up graduates 'for misery, not success'
When the Associated Press portrayed this spring commencement season as a victory for female speakers, the Young America's Foundation cleared its throat and added a caveat: except for conservative women.
In a review of commencement speakers at the top 101 universities as judged by U.S. News, the conservative youth organization found just three that it classified as conservative – and only one woman – at schools that only featured one commencement speaker.
In fact, Deloitte CEO Cathy Engelbert is the only conservative speaking at a school in the top 50, at her alma mater Lehigh University (No. 46). The other conservatives are former Southwestern Energy CEO Harold Korell at his alma mater, the Colorado School of Mines (No. 75), and Israeli Ambassador to the United Nations Danny Danon at Yeshiva University (No. 94).
YAF noted Tuesday that both American Ambassador to the U.N. Nikki Haley and Republican Sen. Tim Scott are giving commencement addresses at Clemson University, which is why these nationally notable conservatives were excluded from the survey.
Its methodology is novel: YAF excluded schools with more than one commencement speaker from political consideration, and for the rest, it judged a speaker's political ideology based on Federal Election Commission records, "public statements" and elected or appointed office.
Leading all categories were liberal speakers, which were featured at 38 schools, followed by 37 schools with multiple speakers or "university leadership speaking." Another 23 featured speakers with "unclear ideology."
YAF spokesperson Spencer Brown said in a statement that the 38 liberal speakers are "divisive" because they tell students "they're helpless victims" and "there's no amount of hard work that can help them overcome the social justice ills of our society[, which] sets graduates up for misery, not success."
Read YAF's statement and political speaker list.
UPDATE: The headline and body of the article have been changed. In its methodology, YAF initially miswrote the category of schools in its sample. It was evaluating "national universities."
MORE: Trump admin shut out of 2017 commencements except for Pence
IMAGE: Cathy Engelbert/Twitter
Like The College Fix on Facebook / Follow us on Twitter