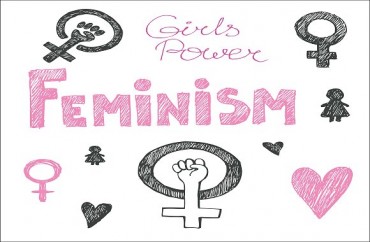 #HerToo
New York University recently found that a prominent professor at that university was responsible for sexually harassing a student there over a number of years. The university has suspended her for a year because of it. The details of the scandal are lurid: The professor wrote to the student using pet names such as "my most adored one" and "Sweet cuddly Baby," the instructor "kissed and touched" the student repeatedly, insisted that the two share a bed, and stated that the two would not work together if the student did not reciprocate the advances.
It all sounds very familiar, but there is a small twist: The professor is a woman and the student is a man. Actually the optics are even stranger than that: The professor is a lesbian (a "queer woman," in her own styling) and the student-victim is gay. The details are no less bizarre and unsettling even as the gender dynamics are flipped. "She put my hands onto her breasts, and was pressing herself — her buttocks — onto my crotch. She was kissing me, kissing my hands, kissing my torso," the student said.
As The College Fix previously reported, a coalition of high-profile academic feminists have come to the defense of the accused professor, writing a letter stating that the professor's accuser is actually engaged in a targeted smear. "We have all seen her relationship with students, and some of us know the individual who has waged this malicious campaign against her," the scholars wrote. "…We hold that the allegations against her do not constitute actual evidence, but rather support the view that malicious intention has animated and sustained this legal nightmare." It is instructive to imagine just how large the outcry would be if the sexes were reversed in this situation—If the victim were a young woman and the professor and defenders were men. The outrage from feminist circles would surely register on the Richter scale.
But so long as we are breaking with feminist norms here, it is worth asking: Why did the student allow this behavior to continue for as long as it did? Power dynamics, of course, can affect one's behavior to a large extent; as the student put it, the first time his teacher made inappropriate advances on him, he thought: "O.K., you're here. Better not make a scene." But this harassment took place over three years. How does such a thing continue to occur if you sincerely do not want it?
All of which is to say that one critical aspect of curbing sexual harassment on campus must be teaching zero tolerance—not as an administrative principle but as a personal one. If a professor of either sex makes sexual overtures at you, you should immediately put an end to them in no uncertain terms. Say "no." Tell someone right away. Don't shrug it off. Don't, for goodness's sake, let it continue for three years. The aggressor is ultimately responsible for his (or her) actions, of course; but at the very least we can teach our college students to not be so beholden to their academic careers that they permit sexual harassers to get away with it for so long.
MORE: 'Blaming the victim is apparently OK': Feminist scholars denounce Title IX probe of female feminist professor
IMAGE: Shutterstock.com
Like The College Fix on Facebook / Follow us on Twitter