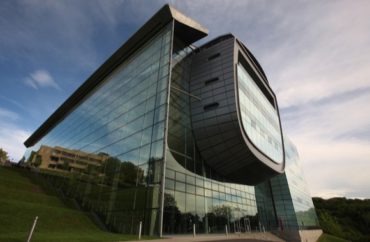 Individual students not allowed to hand out 'materials' of any kind
Rensselaer Polytechnic Institute has a fraught relationship with student activists.
The private New York university has gone so far as claiming "eminent domain" over a public sidewalk to prevent students from advocating for the continued autonomy of the student union, which dates back to the 19th century.
It threatened to charge them with "hate speech" if their opinions weren't "civil." It reportedly called alumni racist and sexist if they stopped donating to the school, blaming the "white male majority" for criticism of the college's first black female president.
It would be hard to get worse, but RPI is creative.
The new "solicitation and distribution" policy has a two-step process for being allowed to distribute anything on campus without official approval. First, you must be acting on behalf of a "recognized student organization," and second, you must receive "express permission" from the administration.
The restriction covers residence halls, meaning that individual students cannot even hand out a flier advertising their band performance in the dorm's common room.
The policy change seems like a post hoc way to shut down the "Save the Union" activism that has annoyed the administration for the past few years.
The Foundation for Individual Rights in Education, which has documented the administration's restrictions on peaceful student activism in depth, says RPI has essentially formalized its actions that had no authorization in policy.
MORE: RPI makes 10 worst colleges list for free speech (again)
Adam Steinbaugh, director of FIRE's Individual Rights Defense Program, wrote in a blog post Tuesday that RPI has "no compelling reason" to require students to get permission to hand out letters, particularly when it has a narrower policy for carrying "signs."
The policy also offers no guidance for administrators on deciding when to provide "express permission" to recognized student groups, he said: "RPI has unashamedly refused to grant permission to its critics in the past and there is no reason to believe its leadership has suddenly adopted a nobler, principled approach to its critics."
The civil-liberties organization wrote another letter to RPI stating that its new speech restrictions, like its earlier practices, violate its stated commitment to freedom of expression.
It notes that Dean of Students Travis Apgar acknowledged in an email to students Aug. 29 that the new policy was intended to "reflect existing processes for the distribution of materials on campus."
MORE: RPI claims it has 'eminent domain' over public sidewalk
The letter also notes the school's new policy on "Unmanned Aerial Vehicles" has a troubling public-relations component.
Even if students get permission from a relevant dean and campus police to use a UAV, they still need "written permission from RPI's Vice President for Strategic Communication and External Relations—a public relations administrator," Steinbaugh wrote:
This requirement advances only RPI's public relations goals; there is no safety rationale advanced by requiring a public relations administrator's permission to take video or photos. [A footnote states that "students used a UAV to record the unauthorized protests of 2016 and 2017."] Like the policy concerning written materials, the UAV policy does not provide objective criteria to determine whether permission will be granted. We're sure you will agree that RPI should encourage, not burden, student journalists' creative use of emerging technologies.
Steinbaugh concluded that RPI's failures are "puzzling," especially because its suppression of student speech "needlessly jeopardizes RPI's accreditation and exposes it to legal liability."
Read the blog post and letter.
MORE: RPI will charge students with 'hate speech' if opinions aren't 'civil'
IMAGE: Jay Yuan/Shutterstock
Like The College Fix on Facebook / Follow us on Twitter