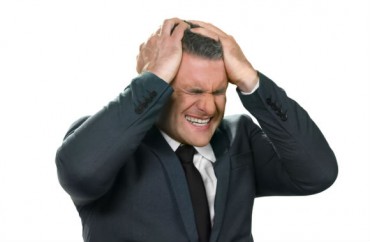 Opining in UC-Berkeley's The Daily Californian, Senior Staffer Trevor Greenan details his personal struggles with identity while simultaneously holding the country's dominant culture culpable for what wasn't "just another mass shooting [Orlando]."
The massacre in central Florida, he says, "is the culmination of centuries of white supremacist ideology and heteropatriarchal norms.
"But the conversation in the wake of the shooting has centered on Islamophobic postulations borrowed from oppressive and overused political ideologies."
Is that so.
I don't know if I get to speak about this: I'm a white-passing Cuban and a straight-passing queer man. I know oppression and I was born of it, but do I face it myself? And yet, perhaps it is this hesitancy, this sense of separation that has allowed for the continuation of violences against various marginalized communities.

Watching the news following the Orlando shooting, politicians with histories of discriminatory rhetoric, ideologies and policies have stepped forward in solidarity with the victims, calling for stricter gun control or employing Islamophobic fear-mongering. Honestly, I couldn't give less of a shit. These politicians will change nothing and do nothing, as we've seen time and time again in the past. Uniting as a community is our only choice.

MORE: Prof: Terrorism talk 'distraction,' real problem is GOP, Christian right

Community organizing, for me, has meant throwing away my sense of identity. I loved the idea of rupture because it let me construct a new path and a new identity. And yet, that very identity I attempted to construct is what alienated me from some of the people closest to me. It separated me from my past and allowed me to ignore the experiences of others who had not escaped Miami, who did not have that same opportunity to rupture and reconstruct. So if learning to unite and ending the cycles upon cycles of violence that have been faced by marginalized communities throughout this country means throwing out my identity, so be it.
There you have it: Despite Mr. Greenan being quite confused about whether his own existence signifies "oppression" or "privilege" (he mentions early on that his mother "marr[ied] my white-as-fuck father" as though it is a badge of dishonor), he is rock solid in the idea that Orlando killer Omar Mateen was a natural by-product of centuries worth of Caucasian-enforced despotism.
MORE: Berkeley students, staff go PC, get Orlando terror facts wrong
MORE: Universities painstakingly avoid word 'terror' re: Orlando
Like The College Fix on Facebook / Follow us on Twitter
IMAGE: Denis Film/Shutterstock