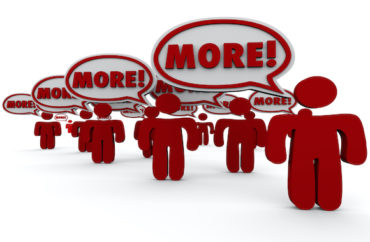 'Adhere to calls to atone for Harvard's Legacy of Slavery'
Over 400 Harvard affiliates have signed a petition calling on Harvard officials to act on a set of black student demands stemming from a "swatting" incident earlier this year.
In April, Harvard Police responded to what ended up being a bogus hostage situation at Leverett House. Upon arriving in riot gear early in the morning, the police demanded four black male students get out of their rooms.
Chief Victor Clay, who's black, had said that his department's actions "aligned with law enforcement protocols" and were "based on an assessment of the level of potential threat to members of our community with regards to a potential public safety situation."
But one of the students said he and his peers "were all extremely scared" because they've "been bombarded [their] whole lives" with stories like theirs that had ended in tragedy.
Harvard black groups demanded the university apologize for what had transpired, "fulfill [its] obligation to deliver justice for the targeted students and conduct a thorough investigation that centers their humanity rather than institutional interests" and hold town meetings about "racial policing," among other things.
Chief Clay ended up agreeing with the students, saying that Harvard "took too long to talk" to them about the incident. "I am from the Black community. I know what they're feeling. I know exactly what they're feeling," he said.
MORE: Latina Harvard professor denied tenure demands academic 'revolution'
The Crimson reports that while Harvard officials did not explicitly agree to the demands, they did say they'd meet again with students about the issues.
The new petition, organized by the Boston Party for Socialism and Liberation's Kojo Acheampong, reiterates the original black group demands and makes new ones based on the U.S. Supreme Court striking down affirmative action.
It also demands Harvard "adhere to calls to atone for Harvard's Legacy of Slavery."
Harvard spokesman Jason Newton said school officials "have continued to meet regularly with the students who submitted the initial petition" and "plan for student gatherings with administrators this fall and spring."
But Acheampong said "We understand that being in the room doesn't matter, having these meetings doesn't matter. It's really us and getting ourselves politically organized so we can face these issues ourselves, and demand admin change, and put pressure on them to change them."
According to the Boston Party for Socialism and Liberation's X (formerly Twitter) page, the group is a "revolutionary socialist party building a movement to end exploitation & oppression." The parent group's website states that "for the planet to live, capitalism must end."
MORE: Harvard environmental group promises 'escalation' if demands not met
IMAGE: iQoncept/Shutterstock.com
Like The College Fix on Facebook / Follow us on Twitter