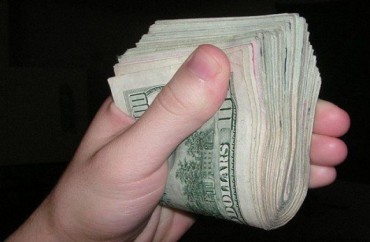 "[T]oo many low-income Americans mistakenly assume that college is too expensive for them," says a new Urban Institute report.
A big problem, the authors of the study say, is that parents of low-income families are simply unaware of all the (grant) aid that is available to them for higher ed purposes.
"A coordinated federal effort to put well-designed, personalized information into the hands of these families when their children are young—rather than just telling them about the available websites they can visit—has the potential to move the needle," wrote Sandy Baum and Sarah Minton, arguing that the government should target low-income families outside of school, when they are interacting with food and healthcare welfare agencies or filing their taxes.

For example, full-time students from the lowest family-income quartile (family incomes under $30,000) who were enrolled in public two-year or four-year colleges in their own state received enough grant aid, on average, to cover their tuition and fees during the 2011-12 school year, and have money left over to help cover books and living expenses, according the report. These students, on average, received more than $9,700 for a four-year public university in their state, leaving them with more than $2,200 for books and living expenses. Grant aid includes money from federal and state governments, colleges and universities, employers, other private sources and from estimated federal tax credits and deductions.

For families with slightly higher family income, up to $40,000, grant aid is usually still generous enough to cover tuition and fees at many public institutions. Over 90 percent of those families received an average of more than $11,000 in grant aid from federal, state and institutional sources in 2011-12, according to a 2013 study by the National Center for Education Statistics, cited by the Urban Institute report.
About 46% of low-income students are enrolled in college according to the latest stats, and that figure is going down.
"[A]dditional financial barriers" such as living expenses, especially in higher cost of living areas, can hinder college attendance — which all the financial assistance information in the world may not help.
Like The College Fix on Facebook / Follow us on Twitter