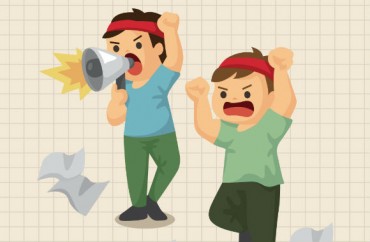 Student leaders at Oxford University have signed on to a letter blasting Chancellor Lord Patten due to a statement he made regarding quotas for BME — black and minority ethnic — students.
The Daily Telegraph had reported that the chancellor had hinted Oxford "cannot accept more ethnic minority students without eroding standards."
What Patten had actually said, however: "I don't support quotas at universities. Nobody will explain to me how you can make a system of quotas work while retaining the highest admissions standards."
As you can probably guess, Patten's attempts to clarify the issue proved rather futile.
For many of the signatories, the comments and the response were simply inadequate. Many held that his comments could push potential BME and state school applicants to not apply, which many recognise as a significant issue at Oxford.

"My experience in engaging in outreach activities has led me to believe that the greatest issue here is one of perception; the fact that many state school students who are academically able enough for Oxford are discouraged from applying, often because they believe that their private school peers have an advantage over them even before the application process has begun needs to be addressed," said Merton JCR access representative Bridget McNulty.

MORE: When diversity demands conflict with attracting, hiring quality educators

Indeed, many saw the comments as disqualifying the Chancellor, who has previously been a Conservative cabinet minister and a chairman of the BBC Trust, from the job. James Cain, the JCR Equality and Diversity Officer at St John's told Cherwell, "'Visible action' – as far as I am concerned is a resignation. There's no excuse for the continued racial insensitivity which is being promoted by the very top of this University. Change must happen – Patten must go."

He added, "As a student body I believe we do so much to create an inclusive Oxford and we will continue to do so regardless of what Lord Patten believes," pointing toward the liberation work done by the NUS, OUSU and CRAE.

MORE: Oxford Student's Union bans 'offensive' free speech magazine
Patten responded to the letter by saying "I'm afraid you are attributing views and values to me which I simply do not hold," and noted the ways in which diversity has increased under his watch.
Like The College Fix on Facebook / Follow us on Twitter
IMAGE: Hunt Notkoo/Shutterstock