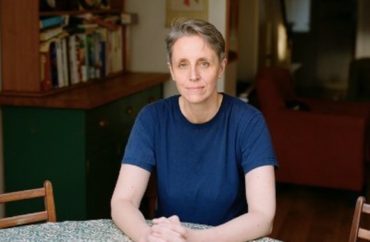 Speaker has argued that biological sex is real
One of the world's oldest and most prestigious debating societies will offer an emotional support team and a "welfare space" to help students cope with an upcoming speaker who has criticized the dominant transgender ideology.
English philosopher Kathleen Stock, who has affirmed the male-female binary and argued that gender should not trump sex in all circumstances, is scheduled to speak at the Oxford Union at the end of the month, The Times UK reported Tuesday.
The union stated that during the event, it would provide a "non-student support team that will remain in a separate welfare space to offer counseling and advice," according to The Times.
It will also offer "student welfare officers." Students will be allowed to ask questions anonymously online.
The university's LGBTQ+ society released a statement last month condemning the Oxford Union for inviting Stock (pictured), accusing her of being a "transphobic and trans-exclusionary speaker" and the union of ignoring the welfare of the society's members under the guise of free speech, The Times reported.
Stock described the statement on Twitter as "probably defamatory."
"Also, it makes you look utterly ridiculous," she wrote.
Hi @OULGBTQ this statement contains several falsehoods and though I'm not a lawyer, I think it is probably defamatory. Also, it makes you look utterly ridiculous. pic.twitter.com/7VyLN7hWwK

— Kathleen Stock (@Docstockk) April 23, 2023
Several other student groups have also passed motions opposing Stock's speech.
"The development comes days after an adult entertainment star spoke to a packed event at the union and some students said no support was put in place for anyone upset by that booking," The Times reported.
Stock argued that biological sex is real and matters in some instances
"As binaries in nature go, the sex division is one of the most stable and predictable there is," Stock wrote in her book "Material Girls: Why Reality Matters for Feminism."
She argued that biological sex is real and "gender identity" should not determine who is understood to be a man or woman in every circumstance.
Stock also wrote that trans people "deserve to be safe, to be visible throughout society without shame or stigma, and to have exactly the same life opportunities as non-trans people do."
"Stock had previously taught at the University of Sussex in England," according to The Independent, a British news site. "But her controversial public comments on gender identity – including saying 'the claim 'trans women are women' is a fiction' – angered many students, who demanded her removal in a series of protests."
"The university refused to fire her, but Ms. Stock eventually quit," The Independent reported.
Stock announced her new role as Founding Faculty Fellow of the University of Austin in November 2021, The College Fix reported. She called it "an exciting looking project, focused on free inquiry."
"The Oxford Union is the world's most prestigious debating society with a tradition of hosting internationally prominent individuals across politics, academia, and popular culture," according to its website. "Founded in 1823 at a time when The University of Oxford restricted students from discussing certain topics, the Union continues to uphold the principle of free speech through the exchange and debate of a wide range of ideas and opinions, presented by a diverse range of speakers – some inspiring, others controversial."
It is officially independent of the University of Oxford, but most of its members come from the university.
MORE: Oxford Student Union wants 'hateful material' excised from mandatory materials
IMAGE: @Docstockk/Twitter
Like The College Fix on Facebook / Follow us on Twitter