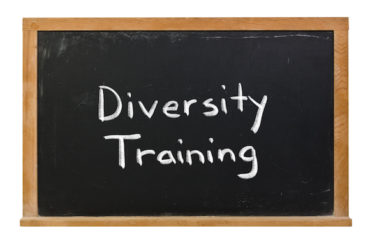 A 7th grade teacher in Maine faced the wrath of parents after delivering a lesson on racial and gender privilege.
The James F. Doughty School teacher offered a video presentation and discussion about "how race and gender shape their identities and their treatment in society."
According to the Bangor Daily News, the teacher told students "The fact that my race is white is part of my privileged identity. Race is not something that gets in the way of me getting a job or puts me in danger, whereas my gender being female is something I have to think about and might be one of my more targeted identities."
A parent unhappy about the lesson recorded it and posted it to a "pro-Trump" Facebook page, which led to "hateful comments and vitriol" directed at the teacher.
Posting such recordings is a violation of school district policy, according to the report.
The parent, Bill Kimball, called the lesson "unbelievable." His wife added that she and her husband "were upset about what [they] thought was an inappropriate assignment in our daughter's class."  She noted they "did not intend to cause th[e] teacher any grief" and apologized "for any difficulties" their Facebook post had caused.
Mr. Kimball eventually took the post down.
Here's the deal: The Kimballs have every right to watch any video assigned to their child to view. What they should have done first in this case, however, is contact the teacher and/or the principal to discuss the situation.
If they did not get any satisfaction from the teacher and principal, they then go higher … to the superintendent. If their concerns still aren't addressed, then go to the (social) media.
Make no mistake — their concerns are legitimate. For example, the district's racial and equity training for staff is being done by a group called Racial Equity & Justice whose leaders have organized Black Lives Matter protests. The group's now-defunct Twitter account had retweeted this message:
"Woke" went from being a term used to raise awareness around police brutality & the rate at which police are killing unarmed Black ppl to being a term of derision used by the white establishment to mock the notion of social consciousness. Coincidence? No, just regular racism.
If RE&J's playbook comes from the school of DiAngelo/Kendi/Singleton/et. al. — and it sure seems that way — parents should be hyper-vigilant about what's being fed to their children, let alone what teachers are being "trained" in.
If district teachers and administrators thumb their noses at such vigilance, parents should have their kids refuse to participate in any diversity/equity lessons. If the children get penalized, parents should contact the federal Department of Education Office for Civil Rights for satisfaction.
MORE: The poison that is the 'Courageous Conversation' reverse-racism program
IMAGE: CLS Digital Arts / Shutterstock.com
Like The College Fix on Facebook / Follow us on Twitter