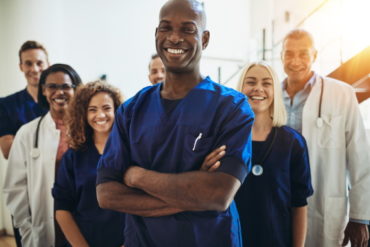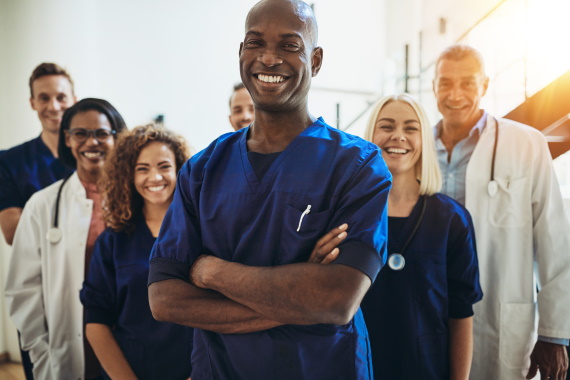 Federal agency behind grant has a goal of 'advancing health equity'
The University of Pennsylvania's School of Nursing has received $406,250 in federal funds to study how to ensure equal health outcomes among ethnic groups using data from the outbreak of COVID-19.
The project, "Achieving Health Equity During the COVID-19 Pandemic: Lessons Learned From Nurses and High Performing Hospitals," will rely on surveys of over 22,000 nurses to develop "innovative models of care delivery…that are associated with equitable outcomes," according to an abstract.
The data could potentially be used "to inform interventions that ensure the allocation of appropriate clinical care resources to patients from diverse backgrounds," according to the grant.
The National Institute of Nursing Research, which is part of the National Institutes of Health, awarded the funding on March 27. The project has an expected end date in February 2026.
"We aim to support studies that are aligned with our strategic plan," the NINR said in an emailed statement to The College Fix, adding that the study meets "rigorous scientific review criteria."
The institute's 2022-2026 strategic plan on "advancing health equity" includes a promise to "reduce and ultimately eliminate the systemic and structural inequities that place some at an unfair, unjust, and avoidable disadvantage in attaining their full health potential."
The research institute told The Fix that it "cannot speculate" on how Penn's findings might influence public health policy in the pursuit of racial equity.
Penn's team hopes to teach other hospitals how to "ensure the allocation of appropriate clinical care resources to patients from diverse backgrounds," according to the grant.
The Fix asked Dr. Jacqueline Carthon of Penn, the project's leader, to provide examples of "structures" that cause health disparities and "interventions" that might be necessary to resolve them as described in the grant. The Fix also asked if she considered it appropriate to allocate health resources based on race.
Carthon did not respond to two emails sent in the past week. Penn's profile page on Carthon shows that promoting "social justice" and fighting "system racism" is a key motive behind her health research.
"It is well understood that inequities in health care are avoidable, unnecessary and unjust and are due to policies and practices that create unequal distribution of resources to minority and poor communities," the page states.
Former professor at Penn's School of Medicine says the study is unnecessary
"This is one example of the NIH attempting to spend large amounts of money in identifying the basis for healthcare disparities," Dr. Stanley Goldfarb, chairman of medical reform group Do No Harm, said in an emailed comment to the College Fix.
He is a former associate dean at Penn's medical school.
"They will fail in this endeavor, unless they also evaluate cultural and individual patient factors that lead to the disparities," Goldfarb added.
Goldfarb argued that it is unnecessary to fund research on how to reduce health disparities among ethnic groups because "more nurses with better training and better equipped [h]ospitals" will accomplish this.
An analysis by The College Fix identified $297 million in NIH research grants aimed at racism and health for fiscal year 2022.
MORE: NIH denies scientists access to database if research deemed stigmatizing
IMAGE: FlamingoImages/Shutterstock.com
Like The College Fix on Facebook / Follow us on Twitter