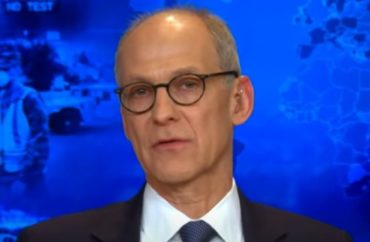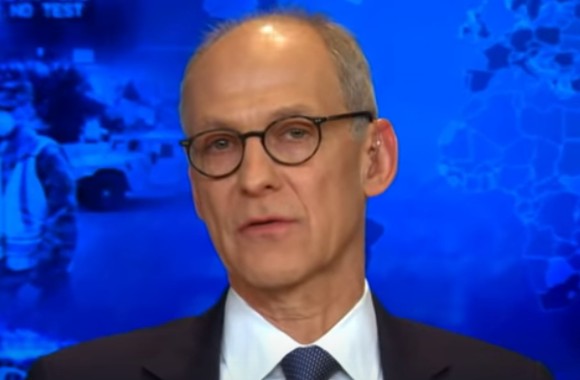 Restaurants and bars were shutting down indoor dining, but nothing will stop Fauci from breaking his own rules
University of Pennsylvania Professor Ezekiel Emanuel (right) made dinner plans with Anthony Fauci in May 2020, in direct contradiction to the guidance on social distancing and travel at the time from public health officials.
The revelation comes from a new cache of emails released by BuzzFeed News investigative reporter Jason Leopold. It's not clear from the emails if the pair actually met, but Fauci did not decline the invitation and instead welcomed it and asked to set up the meal soon.
As a Penn professor, Emanuel would have had to travel to DC from Pennsylvania to meet with Fauci or vice-versa. At the time, public health officials, including in Pennsylvania, were discouraging non-essential travel under stay-at-home orders.
Emanuel is a vice provost at the Ivy League university and also is a medical doctor and professor of bioethics in the Penn medical school. He teaches classes regularly on health policy, according to his bio.
"You are national–international –treasure," Emanuel, who is now an advisor to President Joe Biden, said in a May 1, 2020 email to Fauci. "And we are depending upon your sanity and smarts."
"We can have you and [redacted] over for dinner on the porch and order in from something. Anytime you are ready," Emanuel said.
"Thanks for your note. [redacted] and I would love to get together with you all for dinner," Fauci said on May 2. "Let us try to do so within a reasonably soon time frame."
The communication channel between the two was open as information about COVID-19 continued to come out in early 2020.
Emails in February and March 2020 from Emanuel included questions to Fauci about COVID with the note that "Ari" is "pestering" the Penn professor with questions. This presumably refers to Ari Emanuel, his Hollywood agent brother, who was building up his live-events company.
MORE: Professors warned Fauci about COVID lab-leak possibility in February 2020
IMAGE: MSNBC/YouTube
Like The College Fix on Facebook / Follow us on Twitter