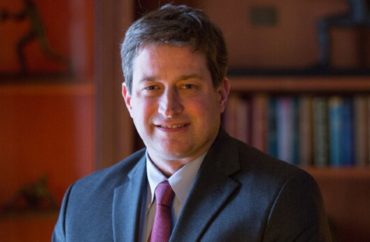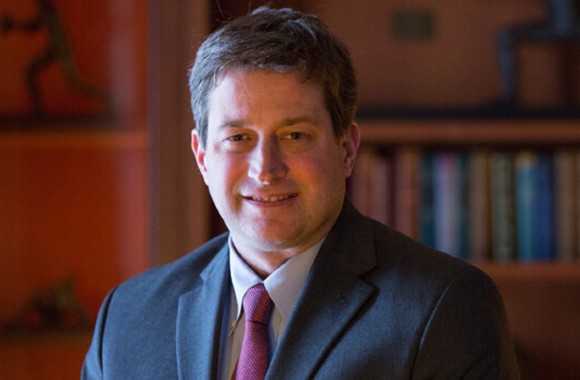 The former dean made the school more 'accessible' by opening an investigation into one of his professors
The University of Pennsylvania law school became more "accessible" after the dean opened an investigation into Professor Amy Wax for comments she made about the political beliefs of Asians, according to the student newspaper.
The Daily Pennsylvanian ran a profile of Professor Ted Ruger, who just ended his eight-year tenure as the dean of the school.
The paper praised Ruger (pictured) for "adapting" the school to "meet today's needs," in a June 13 article. "Ruger spearheaded multiple initiatives to make a law school…education more accessible," the newspaper reported.
"When Penn Carey Law professor Amy Wax's anti-Asian comments sparked national scrutiny, Ruger initiated charges against Wax by requesting the Penn Faculty Senate to impose a 'major sanction' against the professor," the Daily Pennsylvanian wrote. "Wax filed a grievance against Ruger in January 2023, a counter-complaint to the disciplinary proceedings she faced under University sanctions process."
Last summer, Ruger accused Wax of "incessant racist, sexist, xenophobic and homophobic actions and statements," as previously reported by The College Fix.
"Academic freedom for a tenured scholar is, and always has been, premised on a faculty member remaining fit to perform the minimal requirements of the job," Ruger wrote. "However, Wax's conduct demonstrates a 'flagrant disregard of the standards, rules, or mission of the University.'"
This investigation appears to stem from comments she made in 2022 about how America would be "better off with fewer Asians and less Asian immigration." She made the comments on Brown University Professor Glenn Loury's show.
The Foundation for Individual Rights and Expression previously criticized the proceedings.
"Penn's provided no evidence that Wax engaged in actionable misconduct, like discrimination or harassment," Alex Morey, FIRE's director of campus rights advocacy and an attorney, previously told The Fix. "It's just that a lot of people dislike what she says and are pressuring Penn to act."
"[W]e often see universities drum up misconduct charges to get at a professor's controversial speech, such as resurrecting long settled complaints from years past.…Amy Wax has tenure, so we're seeing Penn have to go through all kinds of contortions to try and get at her."
MORE: Student group wants to ban 'fossil fuel lawyers' from law schools
IMAGE: University of Pennsylvania
Like The College Fix on Facebook / Follow us on Twitter