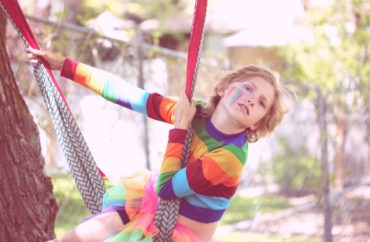 UPDATED
'To sit by and allow public funds to be used in experimental activities causing [ir]reversible harm to children, some under the age of 10, makes lawmakers complicit in this abuse couched as health care,' legislator says
Republican legislators stalled the passage of a Pennsylvania education appropriations bill because a hospital affiliated with Pennsylvania State University currently injects minors, some reportedly as young as five-years-old, with puberty blockers.
Puberty blockers are drugs injected into children who are confused about their gender and believe they really are the opposite sex.
House Bill 1456 remains stalled as of today due to pressure from the Pennsylvania Freedom Caucus.
"The Pennsylvania Freedom caucus made it clear at the beginning of the budget process that we would lead the opposition to taxpayer funding of Penn State if any policy that endangers the health and welfare of our children remained in place," David Rowe, a Republican state representative, told the media.
"To sit by and allow public funds to be used in experimental activities causing [ir]reversible harm to children, some under the age of 10, makes lawmakers complicit in this abuse couched as health care, "Freedom Caucus Chair Dawn Keefer, a state representative, also told the media.
Penn State Health, which receives hundreds of millions in taxpayer dollars every year, has been prescribing experimental puberty blockers and providing "gender-affirming care" to children as young as FIVE YEARS OLD. pic.twitter.com/THCYZzyZMQ

— Pennsylvania Freedom Caucus (@PAFreedomCaucus) June 5, 2023
While the "gender health program" page is currently "undergoing maintenance," the record shows that Penn State Health's Children's Hospital helps facilitate surgical and chemical procedures on minors.
The Daily Signal reported several days ago that the program provides "comprehensive, gender-affirming care for children, adolescents and young adults up to age 25 in a supportive and safe environment," in the words of the health system.
"Though Penn State Health Children's Hospital says that its surgeons do not perform surgeries, they will make referrals to other surgeons," the Daily Signal reported. "The hospital specifically advertises on its website that 'The clinic's pediatric endocrinologist provides puberty-blocking medications, cares for people with differences of sexual development and cares for patients who are younger than 10 years old.'"
The College Fix also included Penn State on its list of pediatric gender clinics affiliated with universities in states where Republicans held at least some power for a 2022 article.
While legislation to protect minors from transgender drugs and surgeries has faced litigation hurdles, some Republicans have used the power of the purse to effect change.
The Medical University of South Carolina closed its youth gender clinic after Republicans passed budget language that prohibited taxpayer dollars from being used to assist minors in acquiring the drugs and surgeries which can be irreversible and leave lasting harm.
Editor's note: The phrase 'reversible harm' has been updated to say 'irreversible harm.'
MORE: Fake genitalia offered through university 'gender affirming closet'
IMAGE: Alexander Grey/Unsplash
Like The College Fix on Facebook / Follow us on Twitter