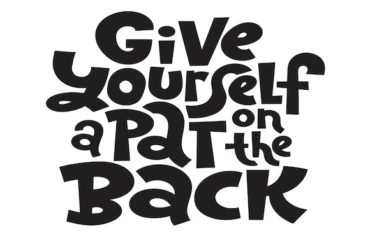 It should come as no surprise that, like so many other higher ed institutions, Pennsylvania's largest university jumped on the post-George Floyd killing social justice bandwagon.
In September, Penn State debuted its Center for Racial Justice — the "first major action" in its DEI (diversity, equity and inclusion) initiative, the Daily Collegian reports.
And also like so many other higher ed institutions, this effort uses ridiculously flowery vocabulary to sell an otherwise vacuous endeavor.
For instance, the DC says the center is "designed to advance" the work of PSU's Select Presidential Commission on Racism, Bias and Community Safety, meaning it will "allow Penn State to 'leverage' its strengths as a university 'to promote and shepherd vital research around racial justice.'"
But the "ultimate goal," according to interim CRJ Director Lora Weiss, is for the center to facilitate "multidisciplinary collaboration among leading experts at Penn State and other institutions."
"As we work to promote critical research and education around racism and bias, we hope to create new connections across Penn State and beyond," Weiss said. "We look forward to the center's multi-disciplinary efforts involving students, faculty and staff as we envision applicability and importance for all members of our community."
MORE: New racial justice center at UMich to teach students how to become activists
Weiss said the center "is exactly the kind of scholarly work and dialogue" Penn State needs following a "shift" in the nationwide race reform narrative.

According to Weiss, the center will be part of Penn State's Social Science Research Institute, which Weiss said "fosters research addressing crucial human and social challenges."

"This integration will allow us to build on the excellence of Penn State's interdisciplinary institutes, draw from a broad range of expertise from multiple disciplines, colleges and campuses, and investigate important issues from many angles," Weiss said. …

Work undertaken by the center aims to be "factual, informed, data driven and scholarly," with the goal of affecting potential change, Weiss said.
Student Black Caucus Chair Joshua Kouassi continued the grandiloquence, saying the center will allow PSU to "transcend that of the average primarily white institution." He added it also shows PSU cares about non-white students "no matter where they're from."
Alas, university diversity personnel usually have to go looking for something to justify their positions, and they'll usually "find" it. Just look at the recently appointed (and verbosely titled) "vice provost for institutional equity, access and community" at Stanford: He made sure school resources were available to anyone affected by news of two potential nooses discovered around campus. (See: the Bubba Wallace fiasco.)
A report from the Heritage Foundation this past summer showed how useless DEI positions are, concluding "DEI bureaucracies appear to increase administrative bloat without contributing to the stated goals of diversity, equity, and inclusion" and "may be better understood as jobs programs subsidizing political activism without improving campus climate."
And hilariously, the more universities push diversity efforts, the more student activists become discontented. Kouassi, despite his other (positive) comments, complained PSU didn't "relay progress about the center effectively" to student groups, while Steven Zhang of the the Asian Pacific Islander Desi American Caucus whined that "student involvement in the center wasn't made clear to him or his organization."
Zhang also believes PSU perhaps had some sort of ulterior motive for establishing the center, saying it was "not necessarily necessary for the advancement of [people of color], underrepresented minorities or for progress at Penn State and across the country."
Have fun in Happy Valley!
MORE: Racial equity 'healing' centers launching at nearly 50 universities nationwide
IMAGE: Sveta Evglevskaia / Shutterstock.com
Like The College Fix on Facebook / Follow us on Twitter