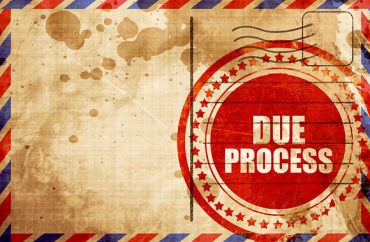 Alleged incident had led to days of campus protests
A University of Pennsylvania student accused of assault and harassment stemming from a 2021 fraternity party incident has been found not guilty in a court of law.
Now-senior Nicholas Hamilton was charged with injuring a student at the former's fraternity, Psi Upsilon. The alleged assault led to days of protests on the Penn campus, which included a student "walk-out and sit-in" and demands that the university expel Hamilton.
A witness to the alleged assault said Hamilton had punched the victim "between 10 and 20 times" while his fraternity brothers did nothing to stop him. The witness and victim's brother "suspect[ed] that race played a role" in the attack.
Penn student activists also had hung approximately 300 flyers around campus calling for an end to "frat culture." According to a Daily Pennsylvanian report, some activists got upset when they witnessed female students tearing down some of the flyers. One activist said in response "I should have defended the person that got assaulted. I should have just talked about the fact that frat culture is dangerous and the statistics prove that, but in the moment, I was just so shocked that I didn't pursue it."
Others were flummoxed their peers disagreed with them about fraternity life, and were upset that Penn officials "did nothing public facing."
MORE: Penn activists once again demand zero discipline for their actions
It turns out those who differed with the activists had a point: On January 31, Municipal Court of Philadelphia Judge Christine Hope found Hamilton not guilty of the charges against him.
The Daily Pennsylvanian reports:
The trial began after a private criminal complaint against Hamilton was filed in the Court on Oct. 3, 2022. The proceedings, which started on Nov. 8, were repeatedly delayed after a series of requests by Hamilton's lawyer for continuance. A joint request for continuance and a subsequent defense advance request for continuance further pushed the ruling to Jan. 31.

Hamilton was represented in the case by Michael Patrick Parkinson, a private attorney for Parkinson, Tarpey & Lloyd, a Philadelphia criminal defense group.

"We were anxious to proceed with a full and fair trial in order to vindicate Nicholas's reputation and good name," Parkinson wrote in a statement to the DP. "We achieved exoneration in a court of a law, which speaks more loudly than any hollow allegations or false claims."
A Daily Pennsylvanian editorial shortly after the alleged assault decried Psi Upsilon's past history and tied it into the Hamilton allegations. It accused Penn officials of "turning a blind eye" to the incident and claimed Hamilton's (since-adjudicated) actions were "symbolic of a wider problem within Penn regarding accountability of Greek life."
MORE: Penn climate protesters end camp-out; 49 faculty sign letter of support of group
IMAGE: argus / Shutterstock.com
Like The College Fix on Facebook / Follow us on Twitter