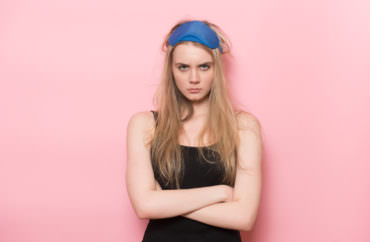 A 'campaign of suppression of campus activism'
A month ago, University of Pennsylvania climate activists complained about facing possible disciplinary action due to storming the field during a home football game.
The Daily Pennsylvanian reports that this past Wednesday members of that climate activist group, Fossil Free Penn (FFP), along with those involved with Police Free Penn and the Coalition to Save the UC Townhomes, held a rally to protest Penn's alleged "mistreatment" of student demonstrators.
According to a petition set up by FFP, Penn officials have "targeted" activists in order to "prevent student activism in the future."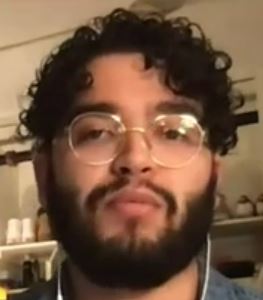 Apparently, the petitioners believe disrupting a college football game is "free speech" and any consequences are a violation of the First Amendment.
Activist Andrés González-Bonillas (pictured), "an English major focusing on postcolonial literature and theory," said that Penn officials "prioritiz[e] punishing student organizers instead of listening to their demands." He added that since (FFP's) cause is "just," members will continue protesting as they see fit.
At the University Council's Open Forum following the rally, student Emma Glasser backed up González-Bonillas by saying the university was waging a "campaign of suppression of campus activism."
MORE: FFP camps out in middle of U. Penn campus
The petitioners demand that Penn drop all existing charges against student protesters, not bring any disciplinary measures to bear on any "peaceful" protester in the future, and make "deep changes" to the school's "Open Expression" policy — such as creating a "truly independent body" not connected to the Penn administration.
"Penn does not directly hold investments in fossil fuels and we do not hold any investments in the two hundred companies with the largest embedded carbon content in their energy reserves," [Associate Vice President of the University Secretary Office Lizann] Boyle Rode said at the meeting.

On Wednesday morning, Penn published a statement that explained that it no longer holds direct investments in fossil fuel companies. Fossil Free Penn coordinators previously told The Daily Pennsylvanian that the policies outlined in the University's statement are not enough to be considered complete divestment – as it does not address Penn's indirect fossil fuel investments.

"While both of these policies sound nice on paper, they fail to encapsulate the majority of Penn's investments in fossil fuels," FFP coordinators College junior Jae Hargest and College sophomore Eug Xu wrote.
Members of Fossil Free Penn are so "suppressed" that they recently were permitted to camp out in the middle of campus for 39 consecutive days.
MORE: Penn environmental scholar 'ashamed' at school's response to football game climate protest
IMAGES: Shutterstock.com; Kelly Writers House/YouTube screencap
Like The College Fix on Facebook / Follow us on Twitter