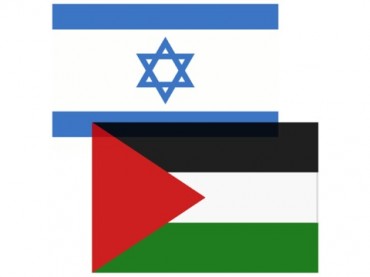 As noted yesterday and before, Palestinian professor Steven Salaita's job offer at the University of Illinois at Urbana-Champaign was rescinded after he made numerous inflammatory tweets about Israel and its defenders.
The managing editor of The Arab Daily News thinks the university may be guilty of a hate crime as a result.
Now it gets even more interesting. The person organizing a petition to get Salaita reinstated has made some rather derisive comments about Israel herself. Professor William Jacobson at Legal Insurrection reports:
Much of the organizing has been focused on a Petition for Corrective Action on Change.org posted by Rima Merriman.

This is a BDS-motivated petition, not a petition for academic freedom for all. As I have pointed out recently, those who now invoke academic freedom to defend Salaita are among the worst destroyers of academic freedom through the academic boycott passed by the American Studies Association (with Salaita's help) and some smaller groups.

As of this writing, the Petition has over 11,000 signatures. Most appear real, although there is some trolling in there. It's hard to tell how many are faculty or students.

Merriman, who also is known as Rima Najjar (Merriman), is a BDS activist who calls for the destruction of Israel, and argues that Zionism is a disease.
Here are several of Ms. Merriman's own anti-Israel tweets, as noted at Legal Insurrection:
THE UGLY REALITY AT THE HEART OF THE #ZIONIST JEWISH STATE REVEALED When the #disease is in the roots, the only remedy is to uproot.

— Rima Najjar (@rima123) July 6, 2014
#Israel's violence is all that was and all that remains. It makes no difference what #Palestinians do or don't do. pic.twitter.com/PS8chvSILb

— Rima Najjar (@rima123) June 19, 2014
We'll push the #Zionist colonizers back any way we can. One thing we will never do is accept our ongoing! #Palestine pic.twitter.com/vEYIRt5USJ

— Rima Najjar (@rima123) May 28, 2014
Read the full post here.
Like The College Fix on Facebook / Follow us on Twitter