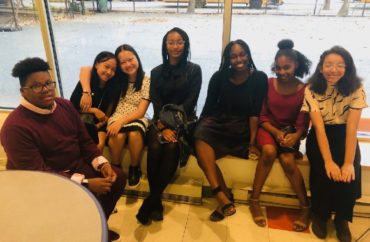 Gentrification is generally good
Some residents and leaders in Philadelphia are upset – the University of Pennsylvania's investments in policing and a local school have made parts of the city more desirable to live in, which has led to an increase in property values.
Generally, most people see safer streets, better schools and an increased tax base which can fund more services as a benefit. But not to some locals and students.
The Daily Pennsylvanian cited a few reasons why West Philadelphia has become more attractive in the past decades – the Ivy League university's police department was allowed to expand its boundaries, which made the area safer. Penn has also established a relationship with a local school, Penn Alexander, which has improved student support and made the educational offerings generally better.
"Housing prices seem to be going up in the neighborhood; almost every listing now brags about the fact that the local neighborhood school is subsidized by Penn," the appropriately named Philip Gentry told the campus newspaper.
"Penntrification" protesters also disrupted a speech by the university's president in August 2022, complaining about other developers near the school who planned to buy townhomes with low-income residents.
One resident made contradictory statements about the University of Pennsylvania, complaining both that the school was spending too much money in Philadelphia and also not enough.
"How many life science centers do you need? How many research centers do you need?" activist Rasheda Alexander said recently, according to the Pennsylvania Capital-Star.
"The city needs to be accountable just as well as Penn because y'all allow these universities not to pay taxes and operate as nonprofits, and not put any more money back into communities," Alexander also complained. "Y'all allow it."
Gentrification should be viewed skeptically when there is corporate welfare involved – for example, if a city allows a handful of politically-connected developers to get sweetheart deals and make a killing.
But when an established university puts money back into schools and also provides resources to the surrounding areas, that should be applauded. Gentrification on the whole is a good thing.
A natural consequence of an area improving is that property values will rise. Developers and other businesses that come into an area and see low property values and cheap land and then want to invest in those areas should be applauded. A trip to see family often takes me through one of the poorest U.S. suburbs in the country – Ford Heights, Illinois.
The city is full of crumbling buildings, abandoned housing and as a result of a decrease in population, very cheap land.
It would be great if a university or business or real estate developer would come in with a long-term plan to build good housing, attract other businesses and invest in the community.
Safe streets, good schools and jobs – that is something we should all be able to support.
MORE: Activists oppose Columbia University course on improving Harlem
IMAGE: Penn Alexander
Like The College Fix on Facebook / Follow us on Twitter