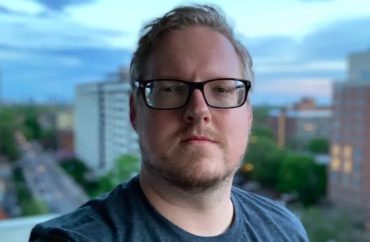 Indigenous knew that stars were 'flickering' long before Europeans
As part of giving indigenous Americans their due, a Canadian astrophysicist says "learning the constellations of the peoples of the land you're on is [as] an important part as a land acknowledgement."
As such, Memorial University of Newfoundland & Labrador's Hilding Neilson (pictured) has been working to incorporate indigenous "knowledge and methodologies" into the study of astronomy, the CBC reports.
What exactly would the "knowledge and methodologies" entail?
According to Neilson for example, "there are stories in the North of a star [Sirius] that twinkles a lot. The story gets told about these two foxes. A red fox chasing a white fox going around in circles, so [the star] blinks red and white."
Allegedly, the weather can be predicted based on how much Sirius is blinking.
Neilson also said indigenous peoples have known that red supergiant stars like Betelgeuse have been flickering in brightness "for centuries, long before Europeans." He added "there's a whole lot of information out there" about the nature of stars "that we don't really take advantage of."
Neilson said not using indigenous names for our stellar neighbors "is a great loss" and "sort of sanitizes and removes our connection from the land." (Star names typically are derived from Arabic.)
MORE: Astrobiologists concerned about imperialistic consequences of galactic exploration
Neilson also touched on a recent popular take regarding the "colonization" of space:
[W]hen we talk about colonization of space in the industry and academia, we are still really talking about colonization in the same way as was done in North America. You know, I've heard CEOs and academics actually brag that we're gonna do space exploration and colonization the same way we settled and, you know, tamed the wild North America. Except now, instead of displacing Indigenous people on land, we're displacing whatever on Mars. And maybe there's life, maybe there isn't, maybe there's life that we don't recognize or do recognize, but you know, we don't know what's there. And as we're continuing out there, we're just using the same colonizing behaviours and efforts as we have for the last few centuries in North America and around the world.
Neilson said a "step forward" towards Indigenous reconciliation is acknowledging that our information on constellations is an affirmation that "we live under [Indigenous] skies."
The CBC report notes that Neilson is a member of the Mi'kmaw people; however, the professor says he grew up "away from the main part of the [Mi'kmaw] culture and the people," and has "no real background in the language or in the stories."
MORE: Scholars work at 'Decolonizing Light' to combat 'colonialism in contemporary physics'
IMAGE: Memorial University of Newfoundland & Labrador screencap
Like The College Fix on Facebook / Follow us on Twitter